We posted about Vin Diesel playing with the Nerdist/Geek & Sundry crew a few weekends ago.
He was playing a custom class called the Witch Hunter, designed for him by DM Matt Mercer.
Geek & Sundry has released the class as a nine-page PDF, so you too can play the Witch Hunter!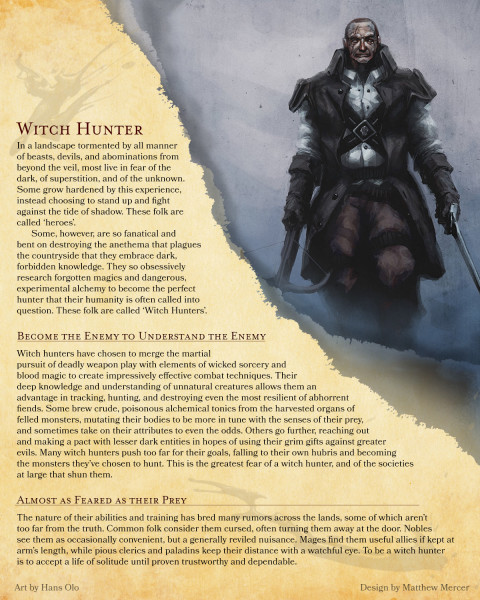 Find the PDF over at Geek & Sundry here.
It's a fully illustrated 20-level class for D&D 5th Edition, with three Orders to choose from – Order of the Ghostslayer, Order of the Profane Soul, and Order of the Mutant.