Listen And Download Link
Podcast: Play in new window | Download (28.3MB)
We talked about update 29 "should" be on Lamannia in a few weeks (at least part of it) and how you can support "Team Turbine" during Movember, We need to get the DDO Logo shaved into Cordvan's Head! Outside of DDO Sword Coast Adventures Guide Is On Fantasy Grounds, and Ghostbusters gets a board game. And we hear the final (He promises) plan for Drac's DnD Pen And Paper Group.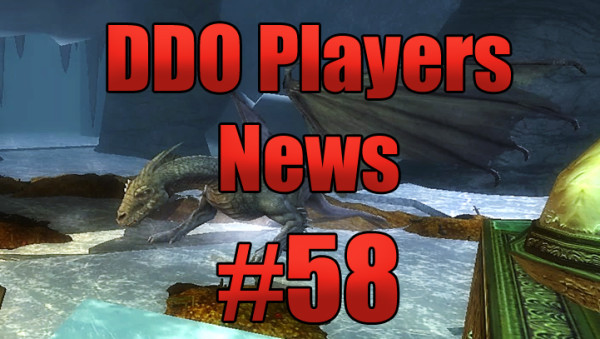 Game News
Update 29 Slated For End Of Year
Support Cordovan and Team Turbine this Movember
Note: LOTRO new hardware is being pushed back until after Thanksgiving. They are continuing to test the new hardware
Store Sales
Free Sample Of The Week November 6th – 12th
Greater Elixir of Angel's Tears Use Coupon Code hTA75eg7JFdCD 1/Account
25 % OFF
Epic Destinies
Tomes of Fate
Key of Destiny
Fast Travel
Select Epic Adventure Packs
For a limited time, now through November 16th
+20 Lesser Hearts of Wood are available in the DDO Store!
Special Offer: Automatically get a free +5 Lesser Heart of Wood with your purchase of a +20 Lesser Heart of Wood.
DDO Players News
DDO Players Poll – Are You Enjoying The Night Revels Event?
saekee
On my level 15-16 rogue, I found the challenges over level (so 21-22 range) to be tough. This made them fun–had to pull out the tactics.
Uurlock James Ygmeov
Tactics make this fun! not too grindy – and doesn't get boring. objection to the poll – highly slanted / skewed / spun against The Night Revels. 1 option positive 3 neutral to negative. If option was there for something more positive than a mere yes – would have given 2 thumbs up. Looking forward to more challenges next time, and non-expiring mats. 🙂
From The Forums
Memnir
Not really, but since I didn't expect to I can't say I'm disappointed in the least.
Happy for those who are enjoying it, and in no way want to detract from their enjoyment. I just think it's been a very long time since DDO had an event worthy of the moniker of "special".
Starla70
I like this better than the old one personally.
Nebless
Yes I am.
It's nice to be able to participate in not only the graveyard, but also the dungeons. My system never could handle the dragon so this lets me experience more.
Would love to see a haunted house and some different NPC's next year.
DDO Players Screen Shot Of The Week #37
News Beyond DDO
Sword Coast Adventurer's Guide Hits Fantasy Grounds
On The Table Top
Cryptozoic Announces Release Date For Ghostbusters Board Game
Week in DDO
Drac Week
Rogue Lvl 21 (Started my Epic Destinies Shadow Dancer)
Night Revels (Crafted Endless Night Aug)
Devil's Gambit (Dice!!! Dice!!! I GOT DICE!!!!)
The Inspired Quarter
Shadar-Kai Lvl 17
Devil's Gambit (No Drops)
Ranger/Rogue Lvl 17 With Pineleaf
Night Revels
Dungeons & Dragons Tabletop Group
New plan.. 🙂 Scrapping idea for any "Classic" Modules,.
We will be starting a multi campaign story arch at level 1 that will be set in Rage Of Demons storyline. Will take them them from lvl 1 to lvl 10.. at which point they will be sent to the Tomb Of Horrors.
Pineleaf Week
On Artificer 17 with Drac
Night Revels
Haverdashed
Kobold's Newest Ringleader (constantly being killed)
The Snitch and the Lich (wipe)
Under New Ravagement
Ranger (PD) – Level 3-4
Waterworks
The Kobolds' Den: Clan Gnashtooth
The Kobolds' Den: Rescuing Arlos (reached level 4)
Sharn Syndicate
Stand Your Ground
Dirty Laundry
The Stormreaver Fresco
Repossession
Donations
To help support DDO Players, simply go to the donation page where you can support The Players Alliance on Patreon.  There you will find rewards including a mention on DDO Players News Or Even be able to guest host with us!
Feedback
iTunes Reviews
This week we did not receive any reviews but would love your support!
Featured Comments
This week we have no featured comments
Emails
This week we have no emails.
Contact Us
Email us!
podcast@ddoplayers.com
Follow us on Twitter!
The Players Alliance @PlayersAlly
DDO Players @DDOPlayers
Draculetta @Draculetta_72
Pineleaf @PineleafNeedles
Final Thoughts
The Players Alliance LIVE Shows
Mondays at 8:30 p.m. Eastern – DDO Players News
Every other Thursday at 9 p.m. Eastern – XP Quest
Saturdays at 8:30 p.m. Eastern – LOTRO Players News
Every other Saturday after LPN – Tales of the Free Folk
Join Us For Our Live Shows! ddoplayers.com/live/