Hold to you wallets folks! This weekend is shaping up to be dangerous for them.
GOG has 2 D&D themed packs up for sale

This one is worth it for just Baldur's Gate and Neverwinter Alone! With the Temple being your bonus death trap 🙂
You can also buy them individual  if you wish as well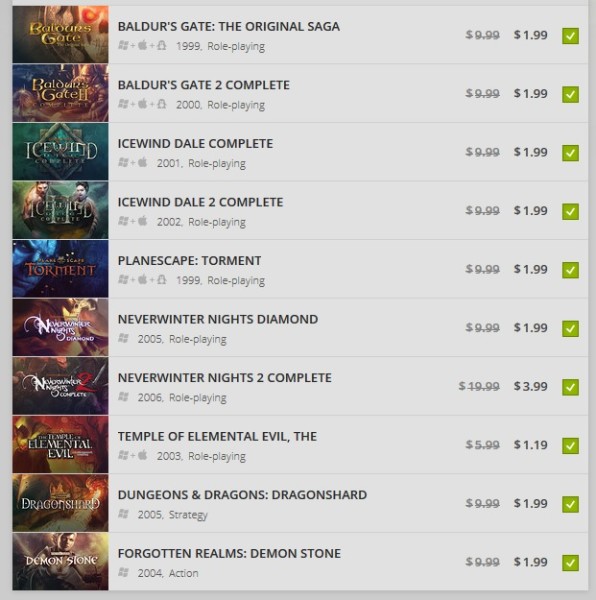 And of course we have the "Gold Box" games

Ravenloft.. that's all I have to say… Oh and Pool..
As with the other pack, you can do this on a individual basis as well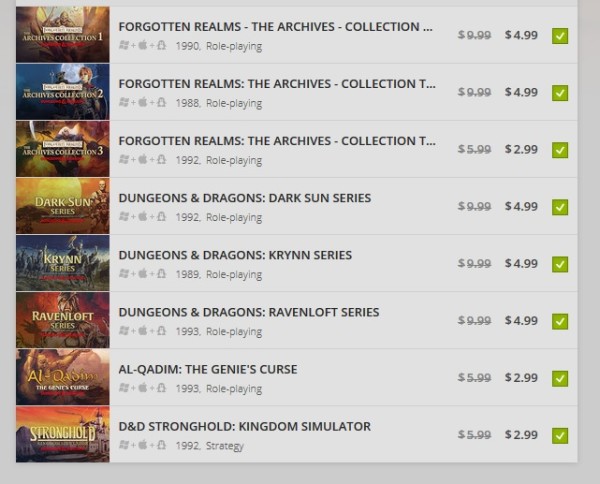 Good luck getting through this weekend with your wallet intact.