Paizo has some dark secrets heading our way. The  Horror Adventures sourcebook for the Pathfinder Roleplaying Game, now scheduled to release in July.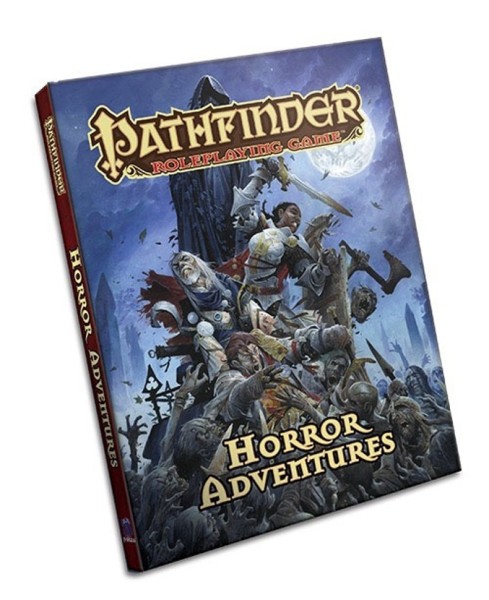 Horror Adventures explores the darker side of Pathfinder, introducing new rules for horror-themed character archetypes; corruption of body and soul; and insanity and madness.
Drawing from a wide range of inspiration, this book features everything from traditional vampires and werewolves to cosmic mind-shattering horrors on a Lovecraftian scale.  Hints and suggestions for GMs that want to run a scary campaign are also included, as are new monster templates, feats, spells, magic items, diseases, and curses.
The new hardcover sourcebook will be 256 pages, with full color.