Josh Plunkett has made a complete 3d model of the Tomb Of Horrors.
I know this Classic module is over 40 years old now,but I must give a SPOILER WARNING, so if you have never read or ran through the module you might want to skip this next part. Half the fun of the Tomb is to find the secrets.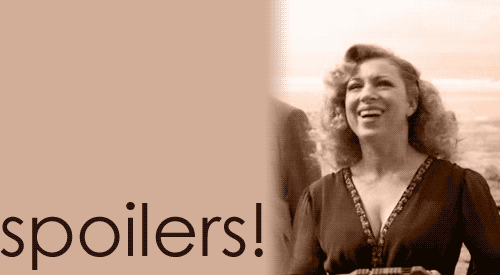 Still with me? Good
He showed off his work and details on how he did it, on  his blog Down Under DM,
He Says
The majority of the build is made from Hirst Art molds.
The lava tile's are made from 4-Bot Industries molds.
Some of the dungeon dressings were made from Lady Sabelle Designs.
The Green Daemon Face was made and replicated by me.
Here a few of the picture he posted, trust me and do you self and favor and go visit his post to see them all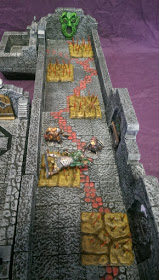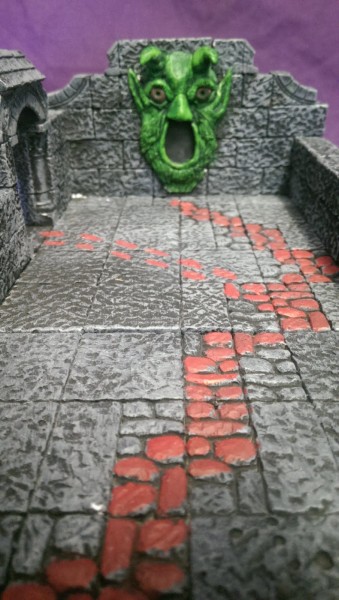 You can pick up the classic module over on the DMsGuild.
Now someone needs to do this with Castle Ravenloft.