Brotherwise Games is bringing us more Boss Monster.  With two releases coming up over the next two months:  The Boss Monster Collector Box and the Paper & Pixels reprint.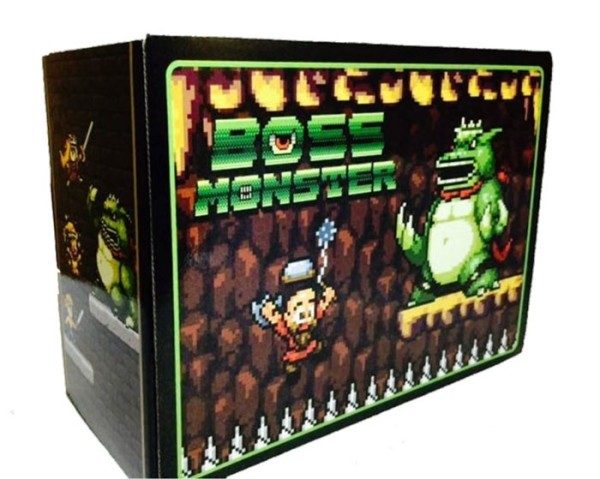 Boss Monster Collector Box offers the same retro appeal of the card game, designed to look like a lunch box.  The cardboard box is large enough to hold 500 Boss Monster cards in protective sleeves, measuring 8.5 x 6.25 x 4 inches.  Labeled card dividers for every current card type are also included to help players sort their collection.  In addition, 11 all-new cards are included with the Collector Box.  These new cards all feature the "Portable" keyword, and are available exclusively to the Collector Box. $17.95 is the suggested MSRP, Look for this later this month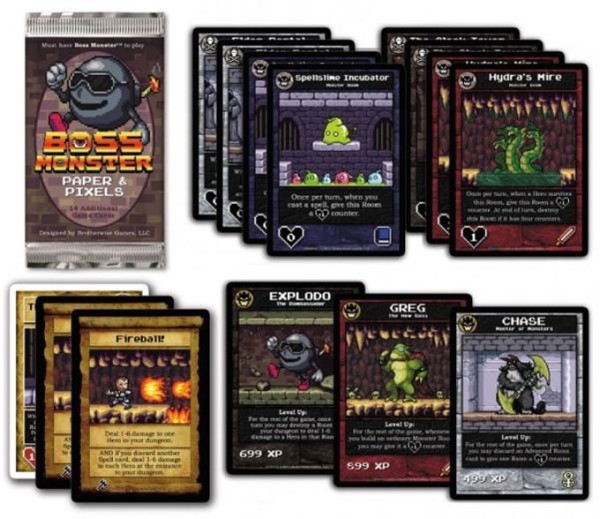 Look for the reprint of the Paper & Pixels expansion pack next month.   This 14-card booster pack introduced the "Portable" keyword and included cards originally available only to backers of the Kickstarter campaign. The Pack will carry at MSRP of $3.99
In case you missed it, check out our review of Boss Monster!