Barovia awaits four brave adventurers in this live play-through of Curse of Strahd.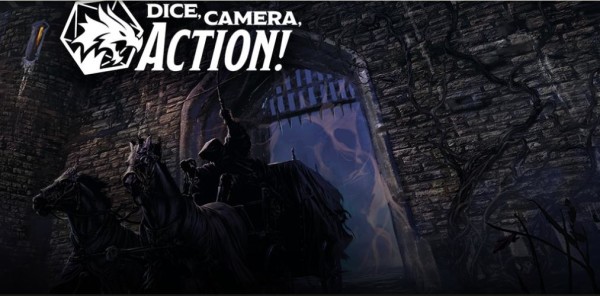 The D&D team, along with some friends from the YouTube and Twitch community, is kicking off a new, ongoing livestream of Dungeons & Dragons, titled Dice, Camera, Action!
DCA is a live play-through of D&D's latest storyline—Curse of Strahd to begin—run by Dungeon Master extraordinaire, Chris Perkins.
Sessions are every Tuesday, starting March 1, from 4 PM to 6 PM (PST) and streamed on twitch.tv/wotc_dnd
The line up for the show is as follows
Chris Perkins
Or I as call him the worlds best ever Dungeon Master
Anna Prosser Robinson
Perhaps most recognizeable as a host and video games media personality, Anna works day-to-day as Programming Manager for Twitch.
Commander Holly
Best known for her Cosplay
ProJared
Is a reviewer
Nathan Sharp
is an American voice actor,  best known  as the voice of Pronto from Heroes Never Lose and Link from Zelda Universe Presents Skyward Sword the Movie.