It's time to ride the rails and rob them all blind! Soda Pop Miniatures had launched their Kickstarter campaign for Rail Raiders Infinite, their new chibi-western-sci-fi board game.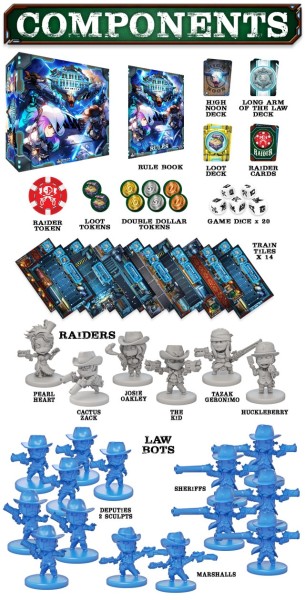 Play as a team of bandits looking to rob the train of all its wealth. But beware, the Galactic Central Bank isn't just going to let you run off with their money. There's Tinstar Lawbots on board who will be looking to bring you to justice. Work together… or not… you are bandits, after all, in order to make it out with the most treasure.
The kickstarter has all ready funded and is working on the Stretch goals now, as of this writing there are  1,362 backers With $76,909 pledged of $30,000 goal and 15 days to go.
Podcast: Play in new window | Download (12.2MB)