The calendar says May 5th. (Happy Cinco de Mayo!) That means summer is fast approaching, and the biggest event for gamers everywhere is Gen Con. As of this posting there are 90 days till the doors open, but who's counting anyway!
DDO Players will once again, be covering Gen Con in full this year. We plan to do MORE coverage than we did last year.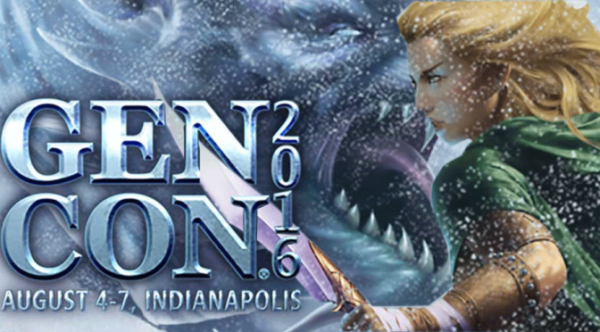 Yesterday the Exhibit Hall Map was released, there is a wonderful interactive version you can find on the Official Gen Con Site. With this you will find links to the vendors websites.
Of course they also released the normal PDF version as well.
Gen Con 2016's 518 exhibitors represent a 26% increase from the prior convention year. According to a 2015 estimate by Visit Indy, Gen Con drives more than $67 million in annual economic activity to the city of Indianapolis. Given the substantial increase in exhibitors, Gen Con believes this economic activity will grow substantially in 2016.
Scott Elliott, Gen Con's Vice President of Business Development says
"Gen Con's expansion to Lucas Oil Stadium and throughout downtown Indianapolis has created an opportunity to give more qualified companies an opportunity to exhibit in 2016, With a growing wait list to exhibit, this opportunity is balanced with also offering another record number of gaming events for attendees. Each Gen Con is its own unique, unforgettable experience, and this year will have more new faces and convention partners than ever before."
On Friday May 6th, we will get the first look at the events. You will be able to add what you want to your list, and even registration will go live on Sunday May 15th. Also in the next few days we will get the plans for Georgia St. activities including the Sun King Brewery Beer Garden, Hot Box Pizza area, food trucks, outdoor entertainment, and more.