Not only has Con*Quest announced they signed a 2 year deal with Gen Con, but they are taking preorders for this years journal.
You might be asking yourself,
"What the heck is Con*Quest Journal"
It's a journal for everything you do at a con. It's that simple. There are seven sections that cover the con experience:
Autograph Quest
Artist Quest
Cosplay Quest
Panel Quest
Peep Quest
Vendor Quest
City Quest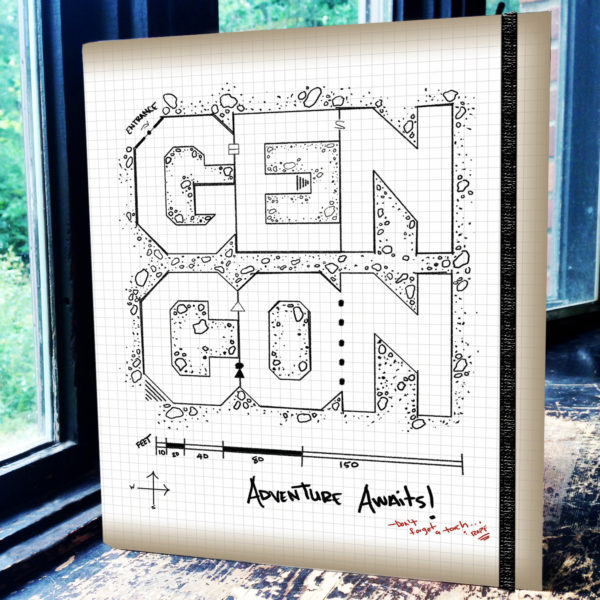 *2016 Gamers yearb00k*
Con*Quest Journals™ is excited to launch their new line of officially licensed Gen Con hardback and leather con yearbooks and accessories for Gen Con 2016
Also new this year is a  junior binder sized hardback and leather journals have been added as well. Compatible with 5-1/2" x  8-1/2" sized paper, Gen Con graph paper, con pages and calendar pages are available in the new size!
*Junior*
Inspired by dungeon maps, every journal is a game unto itself with exhibit hall and convention center maps, new plan of attack schedule pages, promo pages to mark what booths to get to first, demo pages to grade your games, dungeon crawl pages to grade your beer, 2 business card pages and more!
The Leather Journals look absolutely amazing!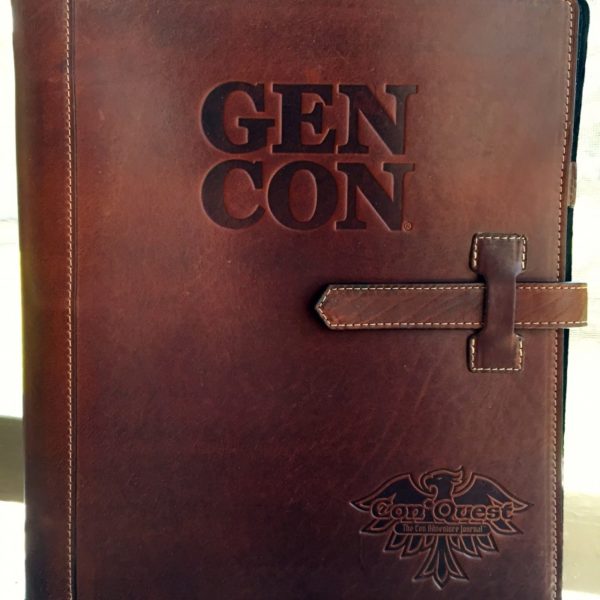 *Leather*
A new Torch and Rope long handled tote bag is the perfect con bag, with a pen loop and two inside pockets. Con packs including a journal, bag and LePen are also available.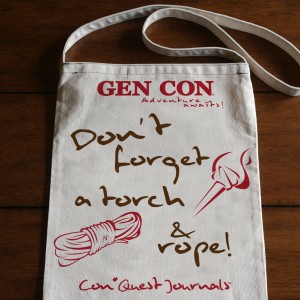 Head over to the  online order page and grab one for either shipping or on site pick up at Gen Con, and get a 20 % Off Discount! until June 15th.
As part of our Gen Con 2016 coverage will be stopping by there booth and conduction and interview, to learn more!