You might recall that we told you about a new upcoming game from AsmodeeNA titled Route 666.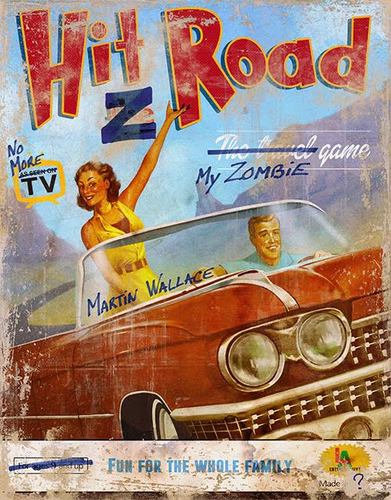 The game mechanics and theme remain the same, for reasons that have not been mentioned the name has undergone a change.  Still launching at  GenCon 2016,  But now with the title Hit Z Road instead.
In Hit Z Road , you and up to 4 players set out on a road-trip along the infamous American standby, which is now inhabited by hordes of zombies. Your goal is to get to California unscathed, but you might be doing so alone, as along the way your party (who are also your rivals) can meet multiple fates. It all depends on the adventure deck, which dictates what resources you get, special combat effects, zombie encounters, as well as victory points.