We all know the pain of trying to find the perfect bag to fit our games, and accessorizes we want to take with us to game night.
Gatekeeper Games has the answer to all our needs with there brand new kickstarter.
A bag designed for Game Night and convention shopping. 35lb capacity, water resistant, ships next month!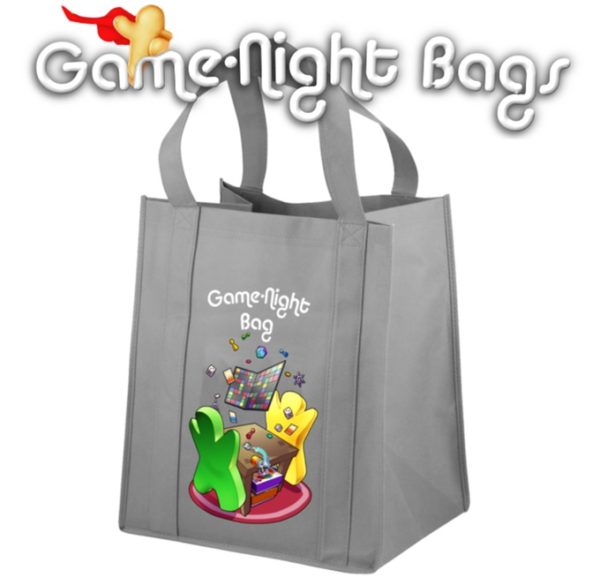 is approx. 15″ tall, 13″ wide, and 10″ thick, easily holding 4-5 big box games and then some.
supports over 35lbs.
Reinforced carrying handles that run the entire length of the bag and a reinforced plastic bottom insert to strengthen the base and structure of the bag.
Folds flat for easy transfer to and from conventions.
There will be 2 other bags "Unlocked" as stretch goals as well.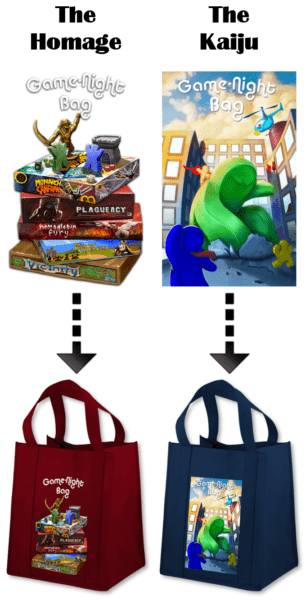 The Kickstarter got underway today, and just (as we posted) hit it's goal and has funded on Day 1 of a 12 day campaign , so you can jump in on the ground floor.
The bags are very affordable as well, at $9 for the first tier of pledges, with $4 shipping, If your going to Gen Con you can pick your bag at there booth and save on the shipping as well!
The campaign is sitting at fully  funded on Day 1 of a 12 day campaign with 63 backers with $1,516 pledged of $1,450 goal and has 11 days to go (As of this posting)