Stay in the house Carl!
Fans of AMC's The Walking Dead are laughing at that clever start to this post I'm sure.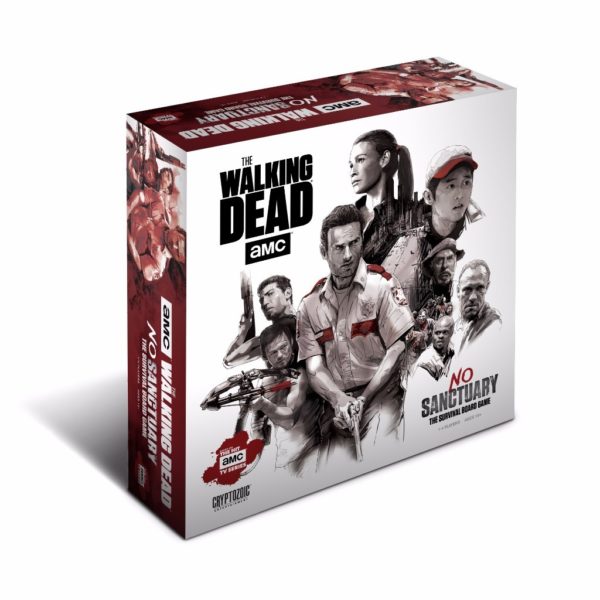 Several of your fellow survivors have chosen to defy your leader, causing stress and tension to build up. The group's morale has dropped dangerously low, putting you all at risk. Suddenly, a horde of ravenous walkers bursts through the doors of the building. You feel your heart pounding . . . is this the end?

Cryptozoic's intense new 2-4 player board game based on the hit AMC TV show. The game redefines the survival horror genre with game play that emulates the group dynamics from the series, as one player takes on the reins of Leadership and the other players can decide whether or not to support his or her choices. With every defied decision, Trust can decrease and Stress and tension can increase, diminishing Group Morale and placing all the survivors in serious danger. Each player must balance his or her own motivations (which cannot be shared with the others) with the needs of the group, making survival much more complex than simply mowing down countless numbers of the dead.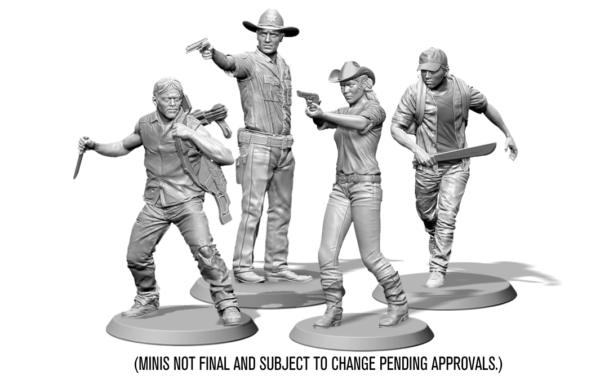 Your favorite characters and scenarios from the hit AMC show all appear. Expect to see miniatures based on the characters played by Andrew Lincoln (Deputy Sheriff Rick Grimes), Steven Yeun (Glenn Rhee), Laurie Holden (Andrea Harrison), and of course, Norman Reedus (Daryl Dixon)!
The kickstarter is up and running now, you have 20 days to jump in and join the fight aginst the walking dead