Awhile back we told you about Magic: The Gathering Plane Shift: Zendikar. They are now at it again, but this time it's a journey to the creepy Innistrad.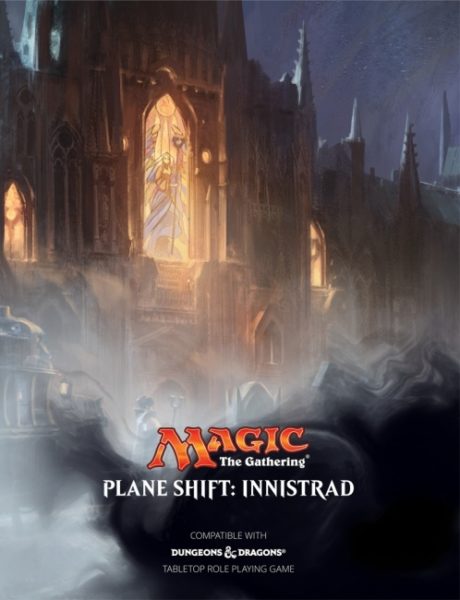 Plane Shift: Innistrad is written by James Wyatt, and it contains rules and background information for game masters to prepare their own campaign set in the creepy realm of vampires, werewolves, shadows and dark mysteries. The setting works well as a translated setting for the current Curse of Strahd storyline.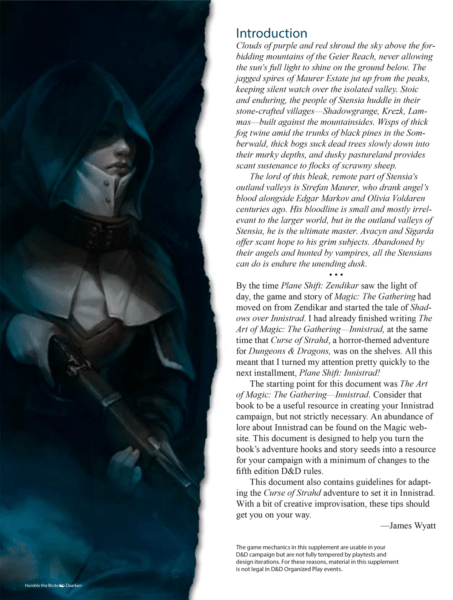 The goal of the product is to experience the planes of Magic: The Gathering though the lens of D&D rules. Because the game mechanics have not been tempered by playtesters and design iterations, the adventure supplement is not legal for official D&D Organized Play events.
You can download the 40 page free PDF HERE, and you can get a little Magic: The Gathering into your D&D as well.