Not only will there be an questions and answer panel at Gen Con 2016 featuring the cast of Geek & Sundry's Critical Role, you can also see the gang do what they do best, play dungeons & dragons live.
NOTE – THIS IS AN OFFSITE EVENT, as such you will NOT Need an Gen Con badge to attend, just a ticket for this event.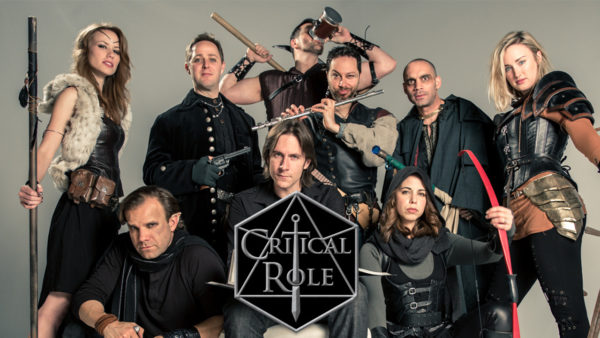 Critical Role brings the campaign out of the dungeon and onto the stage! We invite you to be our first Indianapolis live audience. This episode will feature Matt Mercer, Marisha Ray, Liam O'Brien, Laura Bailey, Taliesin Jaffe, Sam Riegel, and Travis Willingham
Saturday August 6th Hilbert Circle Theater Indianapolis, IN Start Time 8:00PM (Which is a few blocks from the Convention Center)
PRICING
General Admission Ticket: $60
VIP Ticket: $200 (includes poster and meet and greet)
Both General Admission and VIP tickets provide you a seat within the respective sections. Exact seat assignment is first come, first serve. All parties that wish to be seated together should arrive early to secure seating. Doors open at 7:00 p.m.
You can buy your tickets HERE