Can't make it to Pax to watch Acquisitions Incorporated live? WOTC has announced they are going to have it shown live in select theaters around the country.

Fathom Events, Dungeons & Dragons (D&D), Acquisitions Inc., and PAX West are thrilled to bring Dungeons & Dragons Live from PAX West to select movie theaters nationwide for an epic one-night event on Sunday, September 4.
For the first time in PAX history, D&D fans will be able to join fans across the country to watch the best-of-the-best play at the sold-out PAX West gaming event live from Seattle.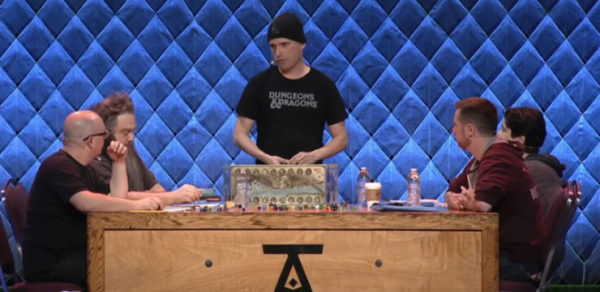 Ticketing: Tickets will go on sale to the public on Friday, August 5.
Special Fathom Features: Catch a behind-the-scenes look at building the Dungeons & Dragons adventure and creating the set pieces, plus commentary by legendary Dungeon Master, Chris Perkins. Attendees will also receive a special adventure booklet created exclusively for this event.*
You can head over to the Fathom Events Page for more information. The list of theaters have not been released yet.