It should be no shock, that GF9 are going to release a line of limited edition miniatures, for the upcoming "Storm King's Thunder" storyline.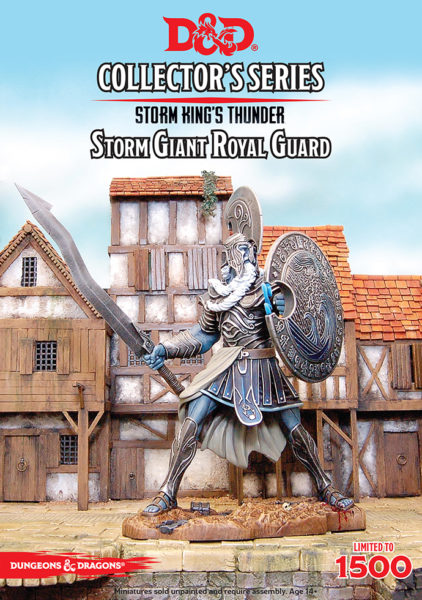 Look for  three giants releasing: Storm, Frost and Fire. Each miniature will be limited to 1,500 pieces and have an MSRP of $50.00. The Storm Giant Royal Guard will release in August, with the Frost Giant arriving in September, and the Fire Giant in October.
Storm giants are contemplative seers that live in places far removed from mortal civilization. Most have pale purple-gray skin and hair, and glittering emerald eyes. Some rare storm giants are violet-skinned, with deep violet or blue-black hair and silvery gray or purple eyes. They are benevolent and wise unless angered, in response to which the fury of a storm giant can affect the fate of thousands.
We got a preview of the Storm Giant Royal Guard
Here is a look at it UNPAINTED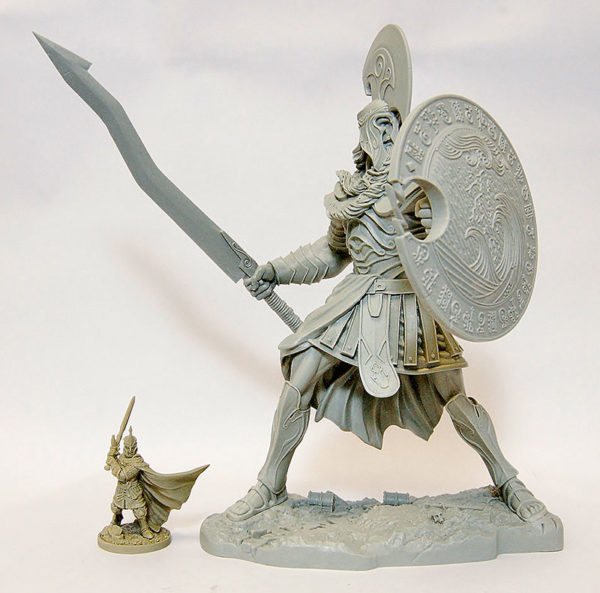 No Pre Order is up for this yet, but we will be sure to pass along the page when we get the information!