Green Ronin Publishing announced today that it has signed a licensing agreement with Geek & Sundry to release roleplaying game sourcebooks based on Critical Role. The books, which will be written by Critical Role creator and Game Master Matthew Mercer, will bring readers into his world of Exandria.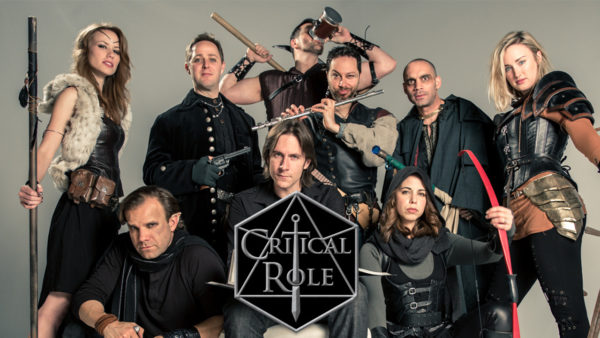 Green Ronin President Chris Pramas Says :

"Watch even one episode of Critical Role and you can see that Matthew has developed a rich setting for his campaign, We are delighted to be able to bring the world of Exandria to RPG fans and doubly so that he will be writing the books himself."
Dungeon Master Matt Mercer says :
"The request I get most often is if I'd be interested in releasing my world to everyone, allowing them to set their own home games in a detailed Exandria, I am so happy to be able to finally say yes! I've put so much of myself into Exandra and Tal'Dorei these past years, and am so excited and proud to be working with Green Ronin to bring Exandria to our community and the gaming community at large!"
Work has already begun on the first book, Critical Role: Tal'Dorei Campaign Setting, which explores the main featured continent of the world of Exandria. It is scheduled for release in Spring of 2017. All books in the series will use the Fifth Edition rules.
Geek Goddess and founder of Geek & Sundry adds :
"Green Ronin Publishing has been an incredible collaborator with Geek & Sundry, Last year, we worked together to bring Wil and Ryan Wheaton's world to life in both the series and adventure book of Titansgrave. With the growing demand for fans to explore the world of Critical Role we knew they were the perfect partner. With only one question left in our minds, to borrow from the Critter community, 'Is it Spring Yet?'"
We will be sure to keep you updated on news of this project!