The Strong's National Toy Hall of Fame in Rochester, New York announced the 12 finalists for induction into the hall. Only two or three finalists will be chosen to join the iconic toy list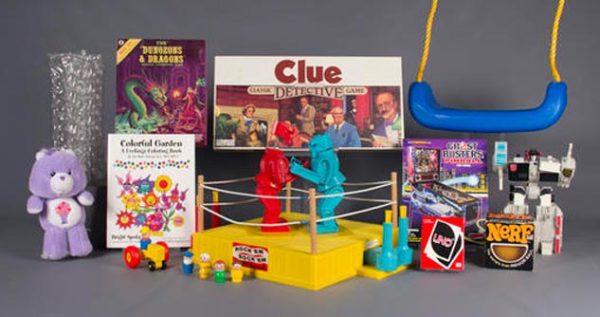 The 2016 nominees include: bubble wrap, Care Bears, Clue, coloring books, Dungeons & Dragons, Fisher-Price Little People, Nerf, pinball, Rock 'Em Sock 'Em Robots, swing, Transformers, and Uno. The National Toy Hall of Fame receives thousands of nominations via mail and email every year. The winners will be chosen on the advice of a national selection advisory committee, which will select winners based on the criteria of: icon-status, longevity, discovery, and innovation. The winners will be announced at The Strong National Museum of Play on Thursday, November 10.
To be recognized by the hall, toys must have lasted across generations, influenced the way toys are designed or played with and fostered learning or creativity through play.