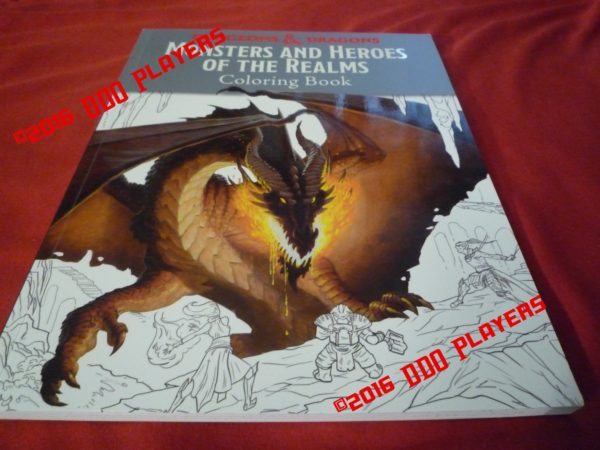 Go on a journey through the fabled Forgotten Realms and color in an array of monsters, rogues, heroes and villains!

The Monsters and Heroes of the Realms: A Dungeons & Dragons Coloring Book is a treasure trove of illustrations summoned from the pages of the official Dungeons & Dragons manuals. It features never-before-seen artwork and it includes 16 pages of inspirational full-color illustrations. In this book the pen IS mightier than the sword!
There seems to be a new trend that has sprung up in the past year or so, Adult coloring books.
Templar Books has released a new coloring book that features all the beloved monsters from Dungeons & Dragons. The book is sized at 8 1/2 x 10 7/8 with 96 Pages
There is a wide variety of monsters and heroes that we can choose to color, I would say there is something here for anyone.
The line art is well done, the pages are of a heavy stock, so they will take a marker well, I don't think I'd try to use crayons on it, but I suppose you could if you would like.
My biggest nitpick I have with the book is the pages are NOT perforated! To me this is a big oversight, If I'm going to take the time to color this amazing owlbear, I want to be able to pull it out and frame it and hang on my wall!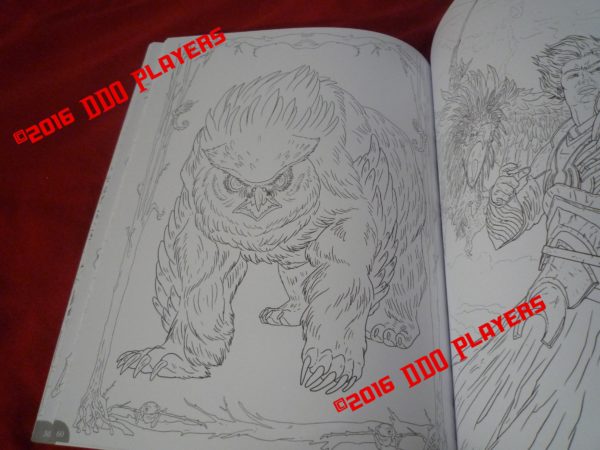 Final Thoughts
Other than my nitpick, this would make a great Christmas present for any Dungeons & Dragons fan on your list, be it child or adult. The line art is very intrinsic and I can see you can spend hours getting it colored to make it look amazing, something you could do with your kids.
Monsters and Heroes of the Realms: A Dungeons & Dragons Coloring Book, is out now, and you can order a copy over at Amazon for $10.31

*A big THANK YOU to Templar Books/Candlewick Press, for providing us with the review copy!
*The Amazon link above is an affiliate link, DDO Players will receive a small percent of the sale, this is another way you can help support the site