It would seem that you just can't keep Cthulhu down.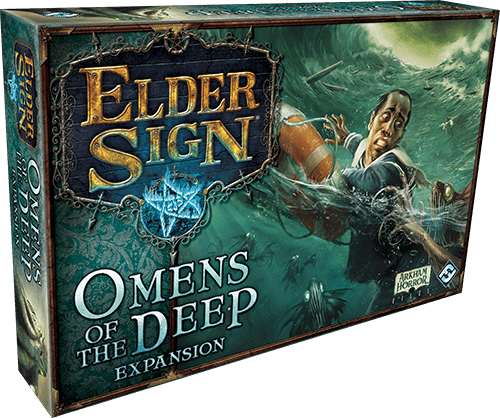 Elder Sign the Cthulhu dice game from Fantasy Flight Games has more in store from the great old one. Elder Sign: Omens of the Deep has the investigators out on the Ultima Thule as they try to find the lost city of R'lyeh.  People might recognize this expansion as this will be based on the Call of Cthulhu scenario in the Elder Sign: Omens app.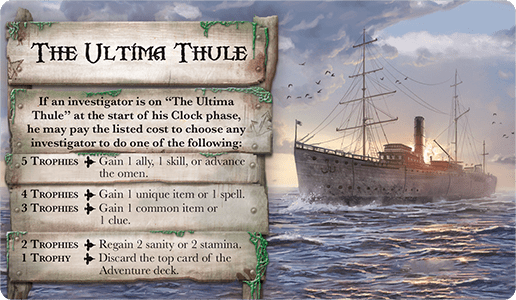 Also of note is that this expansion will borrow some mechanics from the Omens of Ice expansion with location placement and location triggers on the back of the cards.  No release date has been given yet for the expansion.