USAopoly and Steve Jackson Games, continue their partnership with the announcement of  Munchkin:  X-Men Edition in March 2017.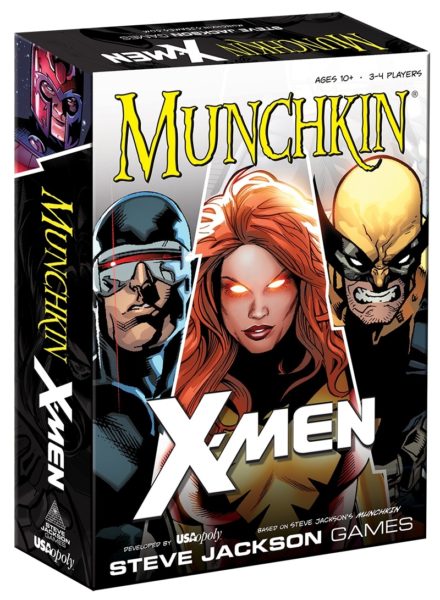 Players act as students at Xavier's famous School for Gifted Youngsters.  They can team up with famous X-Men heroes like Wolverine and Professor X to confront villains from Juggernaut to Magneto, hoping to be the first to reach Level 10 and graduate.
Munchkin:  X-Men Edition comes with 4 role cards, 128 door and treasure cards, 4 level trackers, and a custom die.  The game is for 3 to 4 players, ages 10 and up.  MSRP is $19.95.
Look for it to hit retail March 2017