Gen Con, the longest-running gaming convention in North America, has reached a one-year extension of its agreement to stay in Indianapolis. This new contract extends Gen Con's partnership with Indy through 2021 and includes an option that allows for the show to renew the contract annually.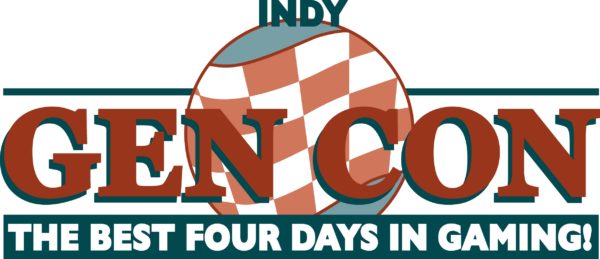 "Indianapolis has warmly welcomed Gen Con with its Hoosier hospitality for more than a decade, and we appreciate the city's commitment to making all of our guests feel at home, With Gen Con approaching its 50th convention in 2017, we look forward to celebrating many more historic years in Indy, as well as serving as a hub for a thriving community of Hoosier gamers." Adrian Swartout, CEO/Owner of Gen Con
Gen Con moved to Indianapolis in 2003, and organizers had been eyeing a possible move to another city. Indianapolis and Gen Con last signed a contract in 2011, stating it would remain in Indianapolis through 2020
In 2016, Gen Con featured a record number of turnstile attendees, 201,852, a 2.5% year-over-year increase. Attendees came to Indianapolis from 64 countries, all 50 states, and each Canadian province. Last year, Gen Con also expanded into Lucas Oil Stadium, and due to increased space, also featured a record number of exhibitors (525).

"The City of Indianapolis is proud to be the home of Gen Con, and we are appreciative of their continued commitment to our great city, This iconic event draws gamers from around the globe, and we look forward to welcoming them year after year with the Hoosier hospitality that we are so well known for." Mayor Joe Hogsett of Indianapolis
Gen Con is a economic boom for Indy for sure.
"Gen Con generates an estimated $72 million in economic impact for our region annually while transforming downtown Indianapolis into the global epicenter of hobby gaming for nearly a full week each year, Visit Indy, the staffs of the Indiana Convention Center and Lucas Oil Stadium, our hotel partners, and so many others in Central Indiana's hospitality community are delighted to have played a role in Gen Con's growth and success over the past 13 years and we look forward to continuing our mutually beneficial partnership through 2021 and beyond." Leonard Hoops, president and CEO of Visit Indy.

The convention will return to Indianapolis on August 17-20, 2017, to celebrate the historic Gen Con 50. Like years past we will be covering the show in full.