The big question I think we all have at this point, is who in the deployment team is still with DDO?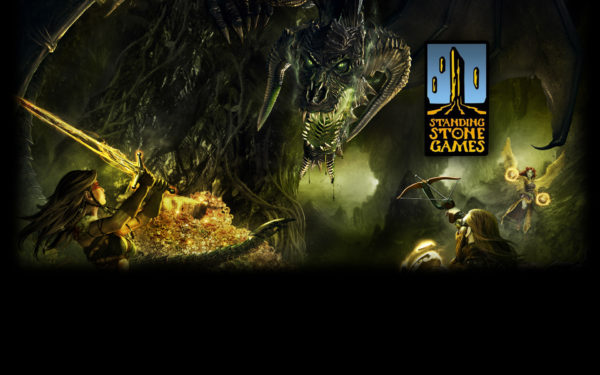 UPDATE
I posted this over in the fan section of the forums, and Cordovan responded with
It's the same folks, for both DDO and LOTRO. (see post)
I went on the forums and checked the Dev tracker, to see if any Dev's have been posting. Here is the list of people that have posted that are still working on DDO (As of this post) NOTE – this does not mean any of the other developers are not still there, these are just the ones that have acknowledged the fact, they are indeed still working on DDO. I will update this post with new names as we figure all this out together! 
Severlin
Executive Producer
Cordovan
Community Manager
Cordovan also posted about the Art Team
The DDO (and LOTRO) Art Team is now a part of Standing Stone Games. (see post)
Steelstar
Developer
Extremely excited to be a part of Standing Stone Games, looking forward to drinking more coffee and building more adventures for you all! (see post)
Nohbob
Developer
I am super excited to be part of the Standing Stone Team, working on DDO. Great team and excited to show off what is coming next! (see post)
And a blast from the past has returned to the fold!
Torc
Developer
Anyhow….Don't know if you folks remember me but I did miss you guys, and I missed this crazy game. It's good to be back. (see post)
CS_Alkaid
Customer Service Manager
Hey all!
Firstly, welcome to the next chapter of Dungeons and Dragons Online! If you have yet to read the official announcement, please read this first. We also have a general FAQ set up to answer any overall questions you may have about the new studio.
My name is Michelle, aka Alkaid, and I will be taking over as the Manager of Customer Service for Standing Stone Games. With that, I wanted to briefly address how Customer Service will operate going forward.
For now, you can still use support.turbine.com to submit any inquiries, although this website will change in the coming weeks. We'll announce when that happens, and explain more about contacting us. Submitting a ticket in-game remains unchanged, and in-game GMs are ready to address the same concerns they've dealt with previously.
You will notice some new names along with the names of familiar GMs while we train up new agents. Please bear with us as we get everything squared away during this phase, and we will do our best to keep delayed response times to a minimum. My goal is to increase live service hours after the transition so that we can provide the best Customer Service possible.
As always, thank you for your patience, loyalty, and understanding. I look forward to seeing you in-game!  (see post)