Still playing with that boring old deck of cards? That's so last year!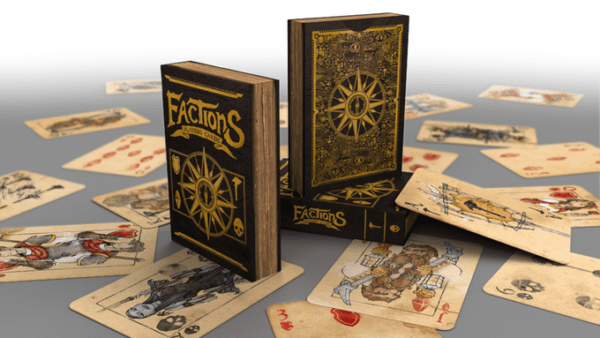 Printed by The United States Playing Card Company (USPC), the industry's top manufacturer of playing cards, FACTIONS is a beautifully illustrated and designed deck of 56 playing cards, featuring iconic images of characters and suits themed to a world of fantasy. While FACTIONS contains all the cards in a traditional playing card deck, we've also included two additional Jokers so that each suit in FACTIONS has a unique take on this castaway card–an elite warrior from each Faction riding into battle on its mount.
Each card has been carefully colored in a worn watercolor style. This coupled with the varied background texture ensures that each card is a unique piece of art. The hand drawn and inked face cards (and jokers) complete the deck's authentic old world feel.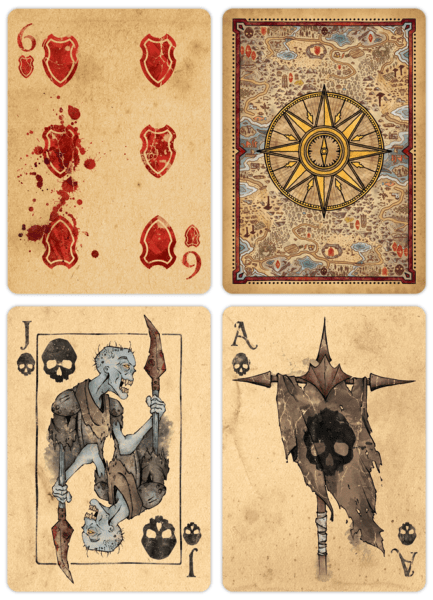 All 56 playing cards are enclosed in a uniquely designed deck box that present each card as a page from an ancient tome. There is a story that spans the deck of cards as well.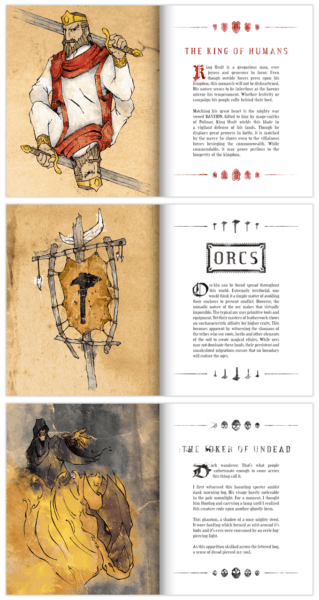 The kickstarter is up and running now with (As of this posting)
$811 pledged of $12,000 goal 28 days to go, $12 will net you fancy new deck of cards to use in your games