Rather Dashing Games has announced its third title in the Drawn & Quartered game series, This Belongs in a Museum, which will release on April 5.
In This Belongs in a Museum, players compete to become the most revered archeologist in the world. Traverse seas and mountains, and use airports to connect dig sites to your base camp with the goal of creating the largest connected section of the board. Collect valuable artifacts for extra victory points and outwit your rival colleagues in this easy-to-learn, strategic tile-laying game.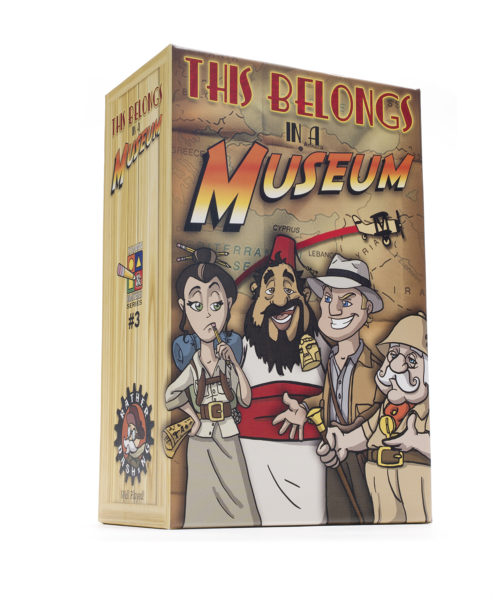 Explore dig sites, discover artifacts, and sabotage your enemies… but BEWARE THE MUMMIES that can be used to block your path and disrupt your plans.

This Belongs in a Museum is intended for 2 to 4 players, ages 10 and up. Players take turns laying tiles, moving their archeologist or mummy, and adding revealed artifacts to their collections. Play time runs around 20-30 minutes and the game has a suggested retail price of $24.99.
This Belongs in a Museum expands Rather Dashing Games' popular Drawn & Quartered series of tile-laying games – Pirates, Ninjas, Robots & Zombies and Graveyards, Ghosts & Haunted Houses – and the wider catalog of easy-to-play, hard-to-win games including Element, We Come in Peace, Four Taverns and Dwarven Miner.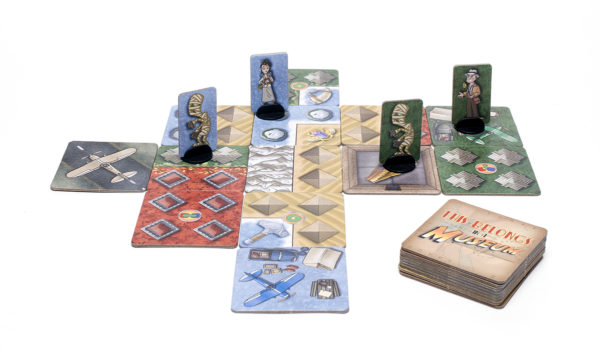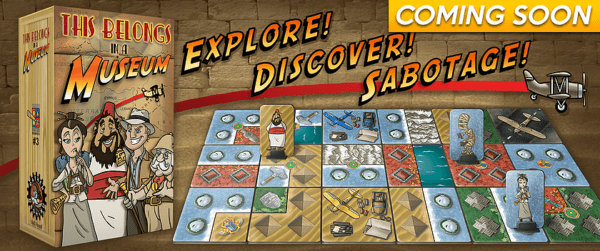 For more information, head over to the official page over at Rather Dashing Games Website