More than 500 exhibitors will participate in the historic Gen Con 50! Today, for the first time, you can begin your exploration of the Gen Con 50 Exhibit Hall through official convention maps.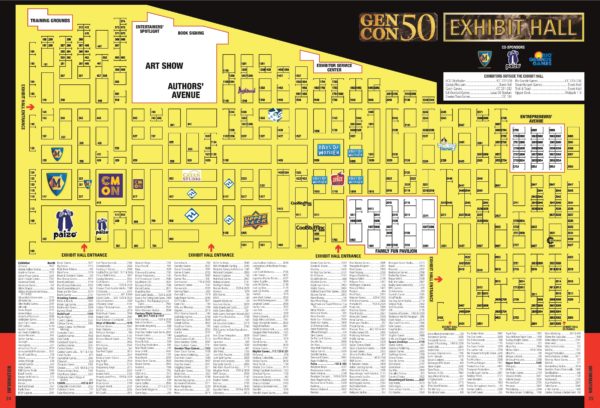 There are two ways to delve into the Gen Con 50 Exhibit Hall. The traditional way is to view the downloadable PDF document. Convenient to print and a handy web bookmark, this map is a great way to begin your Gen Con 50 planning. This map will reappear in the Gen Con 50 Program Book which will be in physical format at the convention, as well as through a condensed PDF approximately one week prior to the show on gencon.com.
Gen Con also has created another more robust method to explore the Exhibit Hall further via an Interactive Map. This map allows you to zoom and pan the Exhibit Hall as well as the rest of Gen Con space in Indianapolis. Clicking on a booth will show you which organizations occupy each space, and will give you links to their websites. This map also will allow you to search for specific exhibitors by name or location, via the search field in the upper left corner.