To start off a quote from Gladiator:
Death smiles on us all. All a man can do is smile back.
Do you have what it takes to enter the arena?
​
Carthage will be launching a Kickstarter campaign on May 17, 2017. Carthage is a deck building board game, in which players move around a hex-based arena and face off in gladiatorial warfare to earn crowd favor, gain armor, and battle to the death.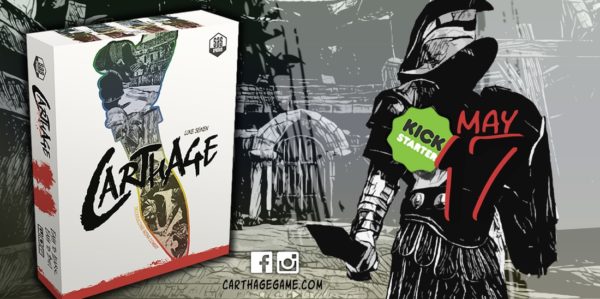 ​
"The board game community really needs a good Gladiator game. A game that makes you feel the fear, risk, and adrenaline of being in a gladiatorial contest. Carthage answers that call!" Luke Seinen, the designer
Featuring a beautiful Graphic Novel art style, this game uses blended mechanics of deck building, hand management, and ruthless "take-that" combat. Also, included, is a unique modular ruleset which allows players to play game matchmaker, altering the game complexity, playtime, and strategic depth.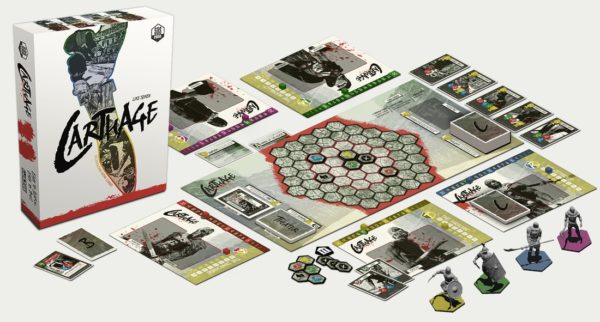 Luke Seinen and his wife run SAS Creative, an indie graphic design company in Edmonton, Canada. Through his company, he had the rare opportunity to not only conceive and develop his game, but to also personally handle all of the design and graphics.
"I love that from start to finish, I was able to have a directive hand in all elements of the game," said Luke Seinen.
The kickstarter will be launching May 17, 2017, we will be sure to link it when it goes live!