Thousands voted and the Official Beer name for Gen Con 50 is … Dragon's Delight!
Dragon's Delight joins former winners 20-Sided Rye (2016), Drink On and Prosper Ale (2015), Froth of Khan (2014), Flagon Slayer (2013), and the Ale of Destiny (2012). A Belgian Golden Ale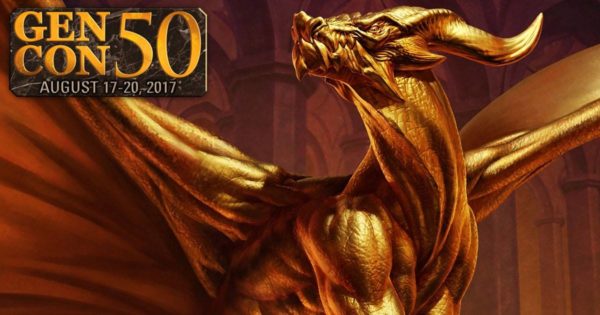 Dragon's Delight will be available throughout Indianapolis, beginning on the evening of Wednesday, August 16. Those ages 21 and older can try the beer for the first time at the annual Sun King Tapping Party held live on Georgia St., next to the Indiana Convention Center. Dragon's Delight will ship to participating bars and restaurants, as well as be made available as packaged beer at several retailers around Indianapolis.