Man has no understanding. He can be taught a few simple tricks. Nothing more. – Dr. Zaius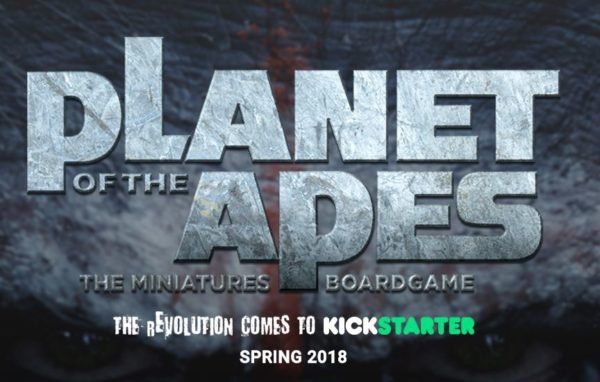 WYSIWYGames is excited to announce that they will bring the first officially licensed Planet of the Apes miniatures board game to Kickstarter. The Kickstarter campaign is planned for the spring of 2018, in time to celebrate the 50th Anniversary of the original Planet of the Apes movie.
Planet of the Apes: The Miniatures Board Game is an action packed game of combat and strategy for 1-4 players. Players will command teams of apes or humans battling across innovative, three-dimensional game boards as they battle for the future of the planet. The game will include dozens of finely detailed plastic board game miniatures, multiple game boards, and numerous high quality components. More information will be released over the coming months.
You can sign up for the newsletter to be the 1rst to find out when the Kickstarter launches HERE