Mayfair Games has a pair of animal-themed, family-friendly budget priced games coming, this September: Run Bunny Run and Food Chain. A limited supply of the games will debut at Gen Con.
If you're planning to attend Gen Con In August, there will be a limited supply of the games at the Mayfair booth, with wider distribution coming in Sept.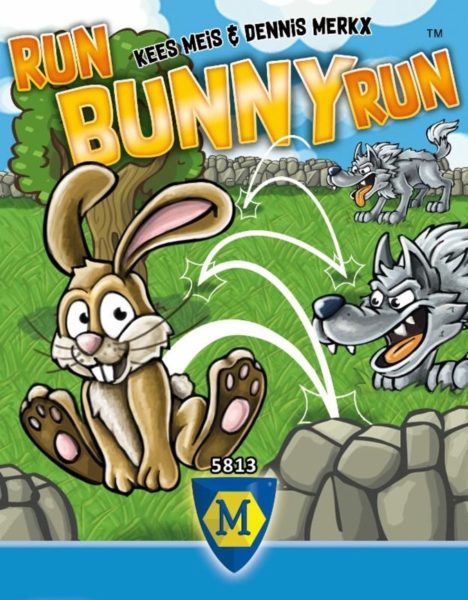 In Run Bunny Run, a quick little bunny tries to evade a pack of hungry wolves and make it back to its den.  A game in the one-against-many style, one player controls the bunny while the other players control the wolves, working together to trap their prey.
The game comes with 50 cards and game rules and is intended for 2 to 5 players ages 8 and up.  Playing time is under an hour.  MSRP is $15.00.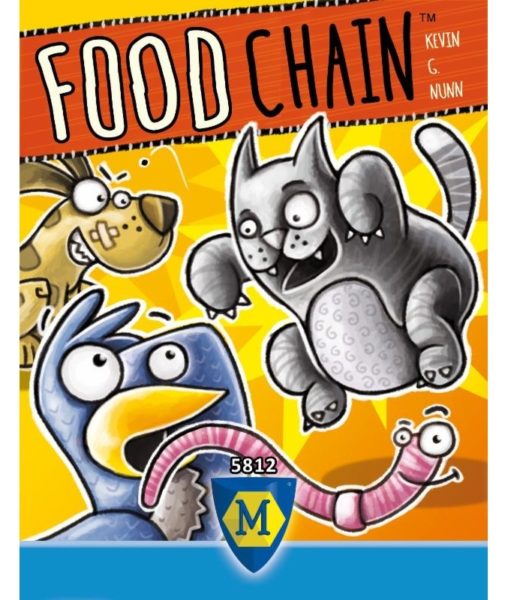 Food Chain challenges players to predict which animals their opponents are going to play, hoping to pick something higher up on the food chain to win the trick, combining elements of hand management and simultaneous play.
This game comes with 55 cards and game rules.  Food Chain can be played by 3 to 6 players, ages 8 and up, and takes about half an hour.  MSRP is $15.00.