Family Fun Day badges, the Sunday, August 20 badge, are now sold out.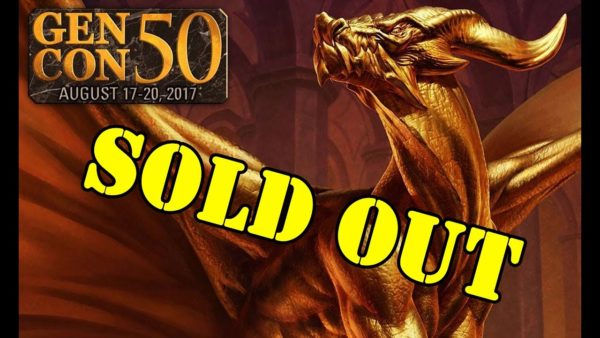 Sunday joins the 4 Day badges and Saturday badges in selling out as well, for the historic first time in the history of the 50-year conv
ention.
Don't have a badge yet for the historic Gen Con 50? You still can attend, however, only limited quantities of Thursday and Friday badges remain. Gen Con is stressing the fact, that Thursday and Friday sales on pace to SELL OUT as well, so you better act now, if you planned on going at all. And with the sell outs, there will also for the first time be NO ON SITE Badge Sales, if you don't get it before hand, you're out of luck. I suppose you can stand on Georgia Street and look through the windows, but that's as close as you're going to get!