WizKids has announced Dungeon Hustle, a unique spin on a  dungeon crawl from designers Ben and Tim Eisner.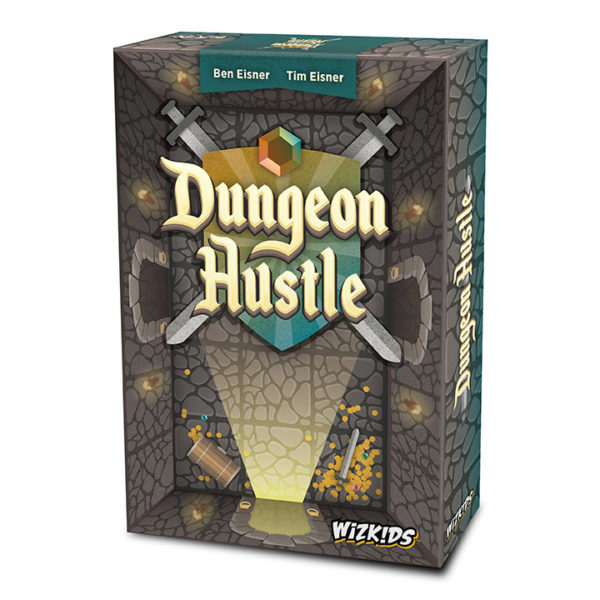 In Dungeon Hustle, 2-4 players are the fighter, rogue, cleric, and mage, moving through a dungeon picking up cards and colored items. The twist is that as long as players keep moving along a path of similarly colored dungeon tiles, they can keep going, forming a "hustle". When you step on a different color, the hustle ends, and you pick up all the tiles you stepped on. Items are used to fight monsters, complete quests and collect gold, which then can be used to level your character.
Dungeon Hustle will be available at Gen Con 50, and to the general public later in August 2017.