Portugal developers, Tio Atum After a successful Kickstarter campaign announce,  the retro Metroidvania shooter with loads of action is launching on steam TODAY!.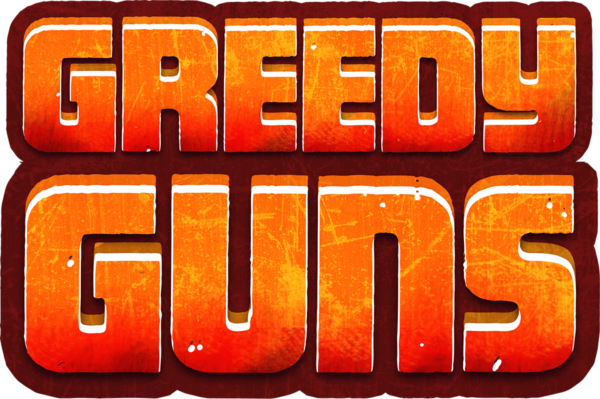 GREEDY GUNS is an infusion of open world exploration with a lot of Metroidvania mechanics. Expect hectic non-stop run and gun gameplay style, inspired by classic titles like Gunstar Heroes, Contra or Metal Slug.
After more than 500 Kickstarter backers joined forces to convey this game to Steam, GREEDY GUNS will also bring them arcade dual stick shooting apocalypse and bullet hell levels. Adrenaline will be up and pumping all the time.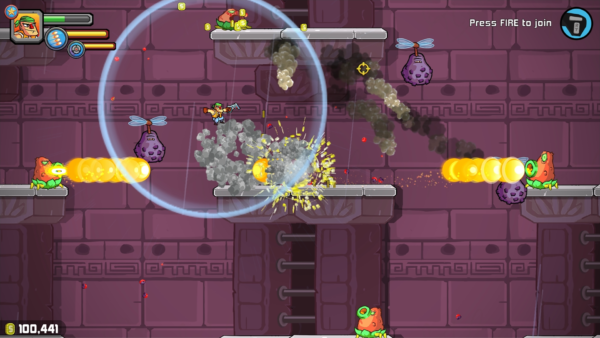 Story:
You play as one of the two-team members of GREEDY GUNS, a dynamic duet of mercenaries hired by HOLOCORP to land on alien planets in search of rare alien D.N.A. The Greedy Guns team is happy to work for the (greedy) company, as long as they pay them well. And do they ever. Too bad HOLOCORP also sell them their guns!
Features:
*Around 8 hours of gameplay
*Action packed world with secret weapons to find and unlock
*Local 2-player co-op
*Massive boss fights
*Unique blend of exploration and dual stick shooting
GREEDY GUNS is the new awesome title from Tio Atum outstanding team. The game is a Metroidvania bullet hell adventure, with lots of exploration, explosions, and just tremendous challenges in every single corner.
It's available on steam today
Look for my review coming soon 🙂