WOTC has announced their plans for this year's Extra Life charity stream.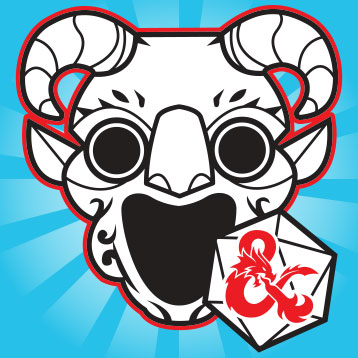 Extra Life is a charity event we've been happy to be involved with, where gamers stream themselves playing with the express purpose of driving donations to children's hospitals. In the past few years, D&D has participated in Extra Life by streaming from our offices and raising more than $200,000 for Seattle Children's Hospital.

This year, we're doubling down by streaming not only from the d20 Studio here at the Wizards of the Coast offices in Renton, but also pulling together many of our livestream gamers to broadcast D&D sessions from multiple locations across the globe—including game sessions taking place at GameHole Con.

We're starting with a game on the evening of November 3rd featuring the D&D team along with Satine Phoenix and Ruty Rutenberg from Maze Arcana while they're in Madison, WI for GameHole Con. Then on November 4th, you'll be able to watch 12 hours of D&D live play during the official Extra Life event day.

It's all meant to raise money for a good cause, with Dragon Talk's Greg Tito hosting the day's events. We'll be posting a more comprehensive schedule soon but for now we wanted to make sure you guys knew how to get involved raising money for a good cause.

First off, you can head to the D&D page on Extra Life to find out more. Each group on the D&D team will be raising money for Children's Hospitals, with specific ways you can influence the game through donations. With Dungeon Masters running adventures set within the Tomb of Annihilation storyline, the hapless adventurers will need all the help you can give to overcome the death curse, by providing healing potions or other boons through your donations.
---
REWARDS
As we raise more money together, we'll also unlock content from Tomb of Annihilation you can't get anywhere else and preview pages from the upcoming Xanathar's Guide to Everything. Donation rewards for the D&D Team include:
$5k: Downloadable art gallery, from Tomb of Annihilation
$10k: Sample list of random encounters, from Xanathar's Guide to Everything
$15k: Sample list of suggested character names, from Xanathar's Guide
$20k: Sample life events for characters, from Xanathar's Guide
$25k: List of new wizard spells, from Xanathar's Guide
$30k: Subclass preview, from Xanathar's Guide
$40k: Table of Contents, from Xanathar's Guide
Also look for additional rewards to come, including character reveals and even exclusive content from partners like Codename Entertainment and Catalyst Games!
---
THE TORTLE PACKAGE
As a further bonus, this year we're working feverishly to create a special downloadable at the Dungeon Masters Guild. Chris Perkins and the rest of the D&D team have specially created tortles as a playable race that will be made available in the coming days, with all proceeds directing benefiting Extra Life/Children's Hospitals. (If you are unfamiliar with tortles, they are a race of anthropomorphic turtles that have appeared in previous editions of the game.) This material will also include an adventure location and a few added monsters as well!
---
We're excited to contribute to Extra Life this year and hope you jump on twitch.tv/dnd on Nov. 4th to watch all the fun! More information will be coming soon as we confirm details of groups and scheduling and we'll let you know about all the ways you can participate here on this page, and on Twitter at @wizards_dnd.
It's always great to see them do these streams, always entertaining, and of course, all the money to help the kids! it's a win win!
I'll be donatinig and watching, I hope you will too!