Geek & Sundry have announced a comic book is on the way from the smash hit Critical Role.
We're excited to announce that Critical Role and Geek & Sundry have partnered with Dark Horse Comics to bring readers the first official Critical Role comic book, titled Critical Role – Vox Machina: Origins. You may have caught our initial announcement at San Diego Comic-Con during our Talks Machina Live panel, and we're very happy to finally share the cover art for the first digital issue.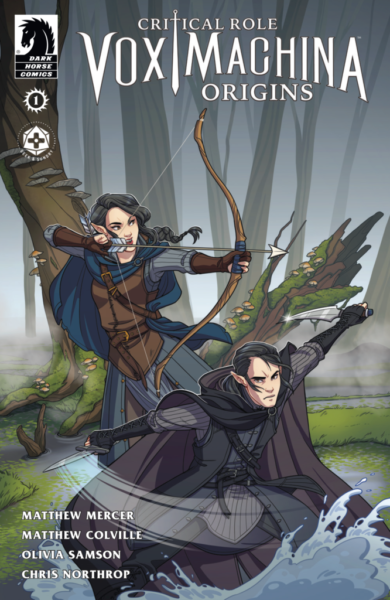 The series is written by Matthew Colville from a story by Colville and Matthew Mercer, with pencil & inking by Olivia Samson, and coloring & lettering by Chris Northrop. Critical Role – Vox Machina: Origins will be available digitally beginning September 20th, with a physical graphic anthology to follow in Spring 2018.
Digital issues of the comic book will be available via Dark Horse Digital, iBooks, ComiXology, Amazon (Kindle), Barnes & Noble (Nook), Google Play, and additional select platforms. Other information will be announced later.