There is no denying that "RETRO" is in. We have Stranger Things celebrating all things 80's, the Nintendo released the NES Mini and is bringing out the SNES Mini, Atari has there Ataribox, Retro is definitely where it's at right now.
For many of us, the Commodore 64 was where were cut our teeth with a computer and video games. For those that recall the heyday of the computer, or just want to experience some of that we all did, you are in luck. Retro Games Ltd has announced they are bringing out the C64 Mini.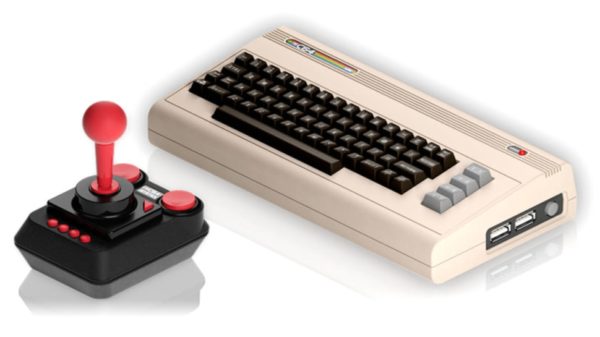 The C64 Mini is essentially a plug-and-play emulator with dozens of games pre-installed, wrapped in a shell that looks like a shrunken version of the original machine. In this case, the C64 packs 64 games spanning a breadth of genres :
AlleyKat, Anarchy, Armalyte: Competition Edition, Avenger, Battle Valley, Bounder, California Games, Chip's Challenge, Confuzion, Cosmic Causeway: Trailblazer II, Creatures, Cyberdyne Warrior, Cybernoid II: The Revenge, Cybernoid: The Fighting Machine, Deflektor, Everyone's A Wally, Firelord, Gribbly's Day Out, Hawkeye, Heartland, Herobotix, Highway Encounter, Hunter's Moon, Hysteria, Impossible Mission, Impossible Mission II, Insects In Space, Mega-Apocalypse, Mission A.D, Monty Mole, Monty on the Run, Nebulus, Netherworld, Nobby the Aardvark, Nodes Of Yesod, Paradroid, Pitstop II, Rana Rama, Robin Of The Wood, Rubicon, Skate Crazy, Skool Daze, Slayer, Snare, Speedball, Speedball II: Brutal Deluxe, Spindizzy, Star Paws, Steel, Stormlord, Street Sports Baseball, Summer Games II, Super Cycle, Temple of Apshai Trilogy, The Arc Of Yesod, Thing Bounces Back, Thing on a Spring, Trailblazer, Uchi Mata, Uridium, Who Dares Wins II, Winter Games, World Games, Zynaps.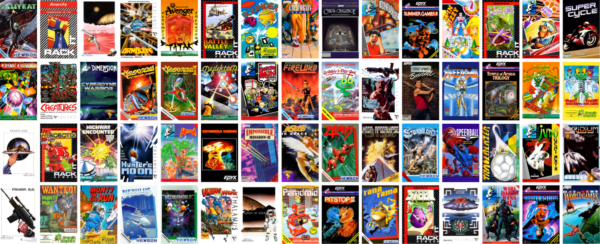 The C64 Mini will be half the size of the original Commodore 64 computer and The kit will include a joystick, an HDMI cable for hooking up the console to your TV, and a USB power cable for charging it.
The console will have two USB ports that can be used to connect an extra joystick or plug in a full-sized keyboard to use the C64 Mini for simple coding in basic, just like the good old days.
The C64 Mini is set to retail for around $70 when it hits shelves in 2018, making it $10 cheaper than the newly-released SNES classic. Retro Games also plans to revive a full-sized version of the original Commodore 64 to sell in 2018. You can get updates over at the offical website.
"We are delighted to be able to bring back some of the most loved retro games ever, on one of the most successful formats of all time" Paul Andrews, Retro Games' Managing Director.