I sure hope you have been saving those bottle caps, because you're going to need them.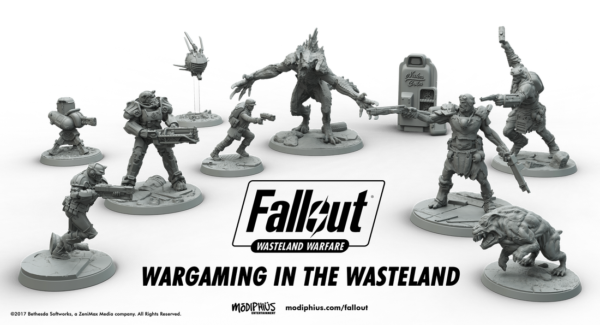 Modiphius' miniatures adaptation of video game series Fallout, is now available for Preorder over at there official webstore.
There quite a few options you have to choose from, depending on how much you want to spend.
The two-player starter set will set you back $80.00.  If you want to add more goodies you can jump up to $164.
There's also a good mix of terrain and scenery, bringing the atomic age of Fallout to life with radioactive containers, Vault Tec supplies, Nuka-Cola machines, terminals and abandoned cars – a scenic starter set brings together a selection for $105, and there's a Red Rocket play mat and pre-made building, too.
If you are the super Fallout fan, and you want all there is to offer for this miniature game, then you can step up to the Vault-Tec Complete Package Bundle. I hope you're sitting down for this..Wait for it.. $917, yes you read that correct, 900 hundred and 17 dollars.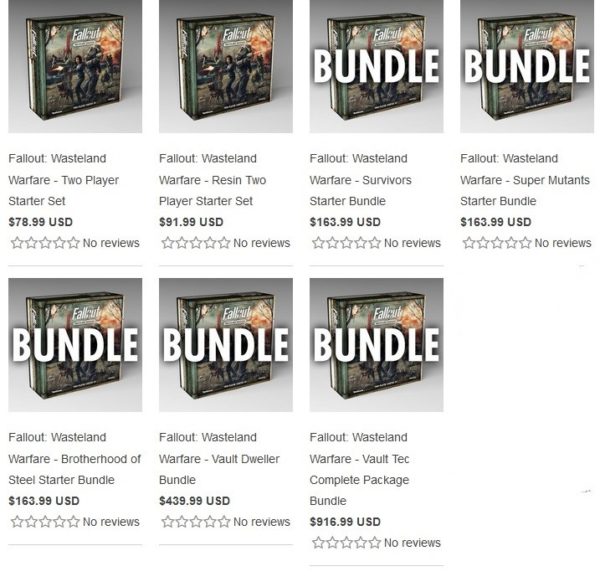 Get in early on the Fallout: Wasteland Warfare miniatures game pre-order and secure preferential delivery, web exclusives like the Red Rocket, Behemoth, scenery, and special starter bundles to get your settlement up and running. Due to massive demand pre-orders will be shipped in waves. First wave will be March 2018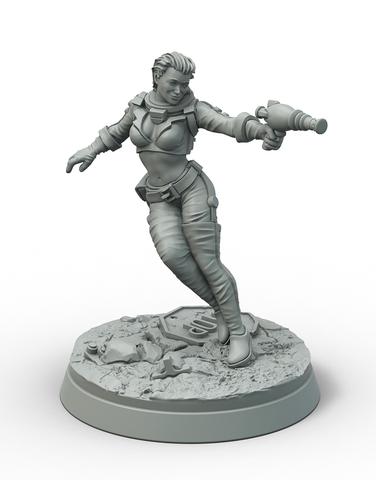 Spend £120 or over on our Fallout: Wasteland Warfare pre-order and we'll send you one of our first Special Event Miniatures – Nuka Cola Girl complete with 10 cards (unit & AI), 3 Nuka Cola 'Thirst Zapper' weapon cards and 5 bonus Nuka Cola and Quest cards.