What better way to spread some holiday cheer than with Cthulhu, am I right?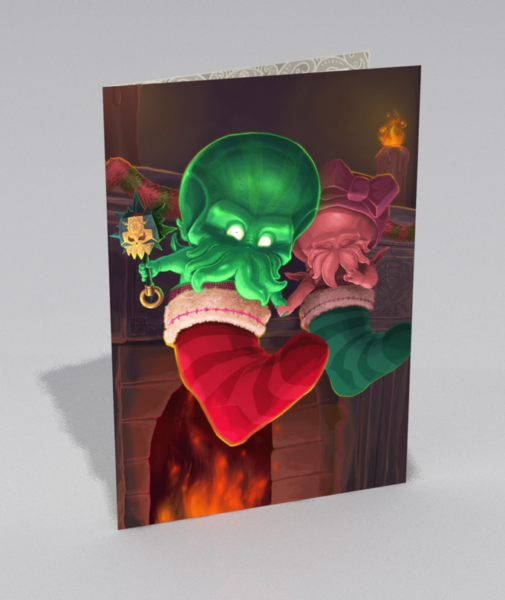 If the kickstart funds, they will print off these six designs into boxes of 12 cards – two of each per box. On the inside will be Mythos themed verses of seasonal joy for each design (which you can get involved in composing, see tiers!) plus there will be a hidden puzzle that runs over all six designs. $16 will get in for one box of cards.
This comes from the evil geniuses over at Auroch Digital. Those whacky kids are at again.
Cthulhu Christmas Cards launched today on Kickstarter and as of this posting you have 29 days to get in, the project is currently at 23 % of the goal.