I have a love-hate relationship with deck-building games, but every once in a while, there is one that comes along and tries to turn the genre on its side. This is one of those times.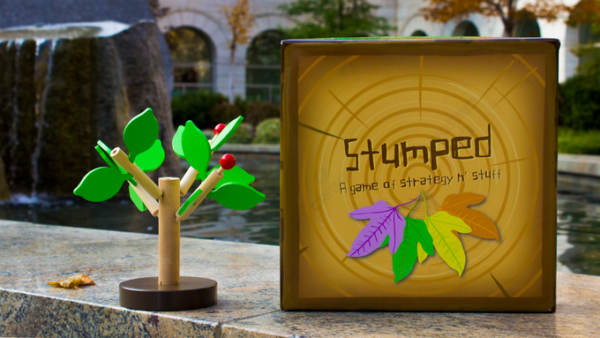 Yes, you are thinking correct here, you're building trees! Stumped has a unique set of mechanics.  Each player starts with a hand of 5 dirt cards. With that hand, players purchase cards from an open (and random market) consisting of 42 unique offensive, defensive, and growth-focused cards. As with any deck-building game, these cards are continuously recycled once they're part of your deck. From there, it's all about finding the easiest path to a 10 leaf tree (at which point, you win). You can either try to sprint to the finish by focusing on growth, go the slow and steady route with a more defensive strategy, have a go at your buddy's plant with some nasty (and amusing) offensive cards, or put them all together! But be careful. There are a lot of great strategies out there, but your ability to adjust to each game's unique environment that'll really give you the edge over your opponents.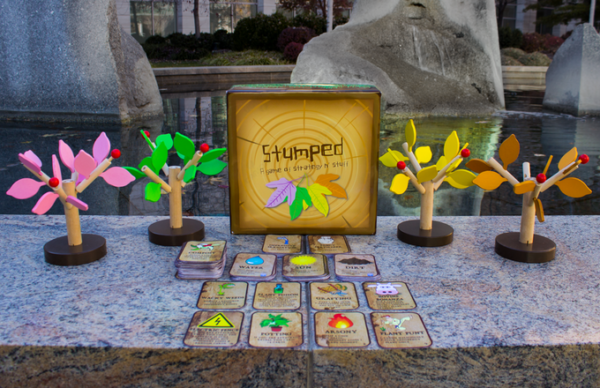 I think this is a great twist on the Deck-Building genre.
The Kickstarter just started and you have 35 days to go to get in on this unquie twist of a game, so get Stumped today!