From the, why is this even a thing file?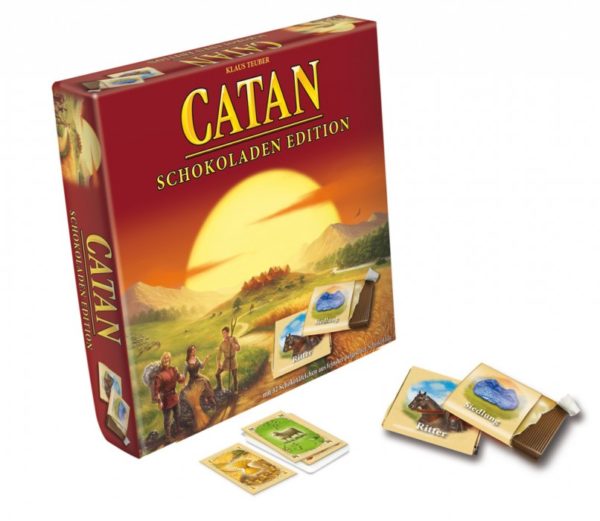 The new Catan: Chocolate Edition includes 32 pieces of fine Belgian chocolate in the shapes of knights, cities, settlements, and roads, includes everything you'll need to play. In addition to the chocolate, the game comes with a set of resource cards, spinner and a complete set of simplified game rules.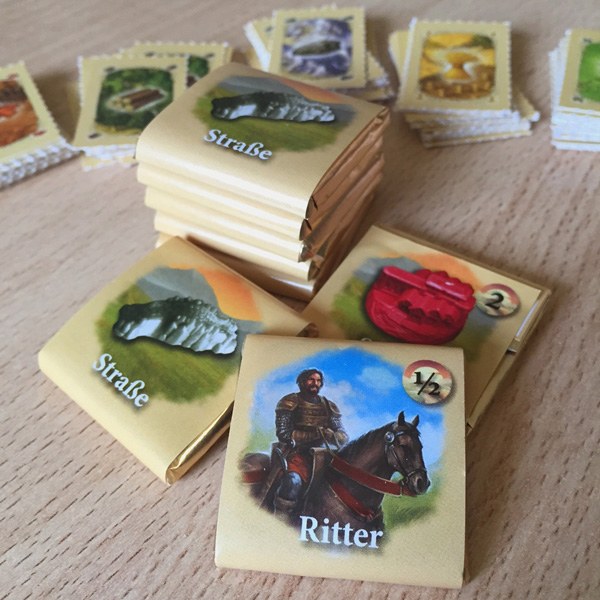 This is a simpler slimmed downed version of the Catan includes a spinner to determine resources rather than dice. To build something, pay the familiar resource costs but chocolate bars earned get placed in front of you. The first player to reach 5 victory points wins the game. Following the game, players eat the pieces.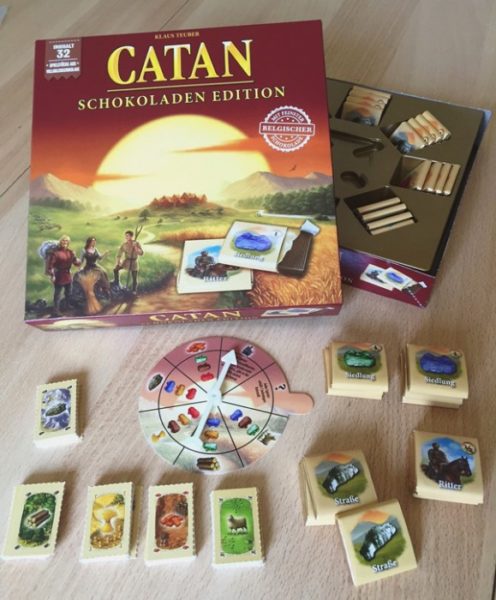 According to the official website, the English version will be available "Soon" if you can't wait the German edition is out already.
I guess the best part about this when you're done playing, there will be not much left to put away, as you've eaten it all, so nothing much left to put back in the box.