Today we are kicking off the preview videos we will be doing for the upcoming, Mists Of Ravenloft.
in these videos, we are at the loot "Vendor" on Lamannia to take a look at the loot that will be coming.
I look at each one of them, so you should be able to see the stats.
I made this video for those that do not read the Lamannia forums or wish to download the Lamannia client.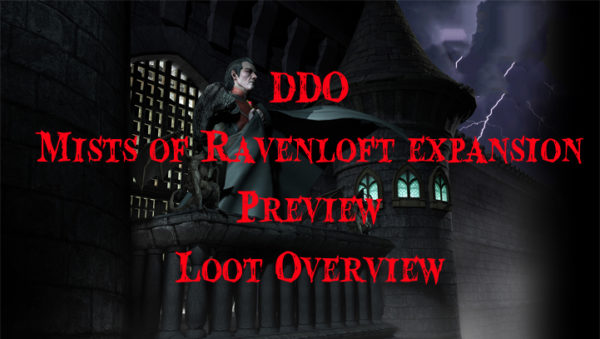 ---
DDO Mists Of Ravenloft Expansion Heroic Loot Preview –
DDO Mists Of Ravenloft Expansion Legendary Loot Preview –