Just when you thought there was no more betrayal!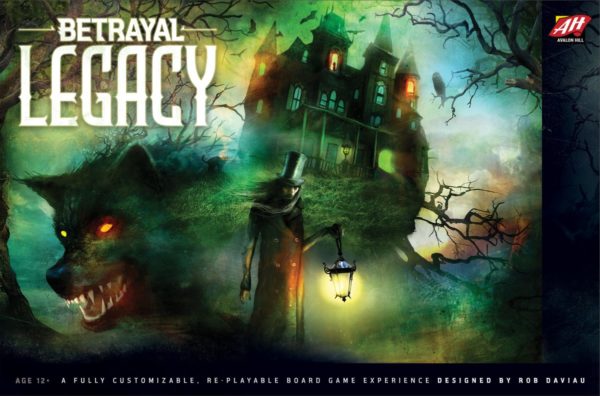 Wizards of the Coast have just announced last weekend at Pax Unplugged that a new game is on the way, Betrayal: Legacy.
Betrayal: Legacy is a new take on Betrayal at House on the Hill, Avalon Hill released a second edition of that game in 2010, with an expansion for it — Widow's Walk — appearing in 2016 and a Dungeons & Dragons-themed standalone version — Betrayal at Baldur's Gate — being released in 2017.
The "King" of legacy games Rob Daviau is working on the game
Wizards of the Coast just announced Betrayal Legacy. Been working on it for the past year. So happy with it.

Fall 2018.

— Rob Daviau (@robdaviau) November 17, 2017
Betrayal: Legacy's story will unfold over 13 chapters (and a prologue) as players control families that go back to the house on the hill time and time again. The family members will collect tools that become family heirlooms, granting bonuses when used
Once the campaign is over, players will be left with a unique copy of Betrayal for them to play.
Betrayal: Legacy is scheduled for release in Q4 2018.