We cover the patch notes for Update 37 Patch 2 And talk about the new deck builder Dragonfire.
Audio Only Listen And Download Link
Podcast: Play in new window | Download (45.5MB)
YouTube Watch Links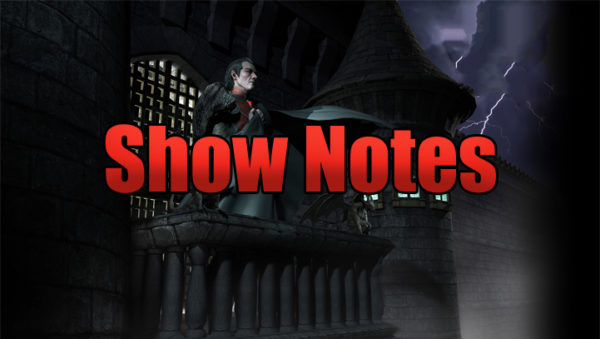 Game News
Update 37 Patch 2 Release Notes
Store Sales
DDO Bonus Days bring you a Champion Hunter Week! Now through January 17th!
Find all prizes at the Mysterious Remnants Trader in the Hall of Heroes
Get 30% off:
Mirrors of Glamering
Bypass Timers
Cosmetic Outfits
Hat and Helmets
Free Sample Of The Week Now – January 18th
Bell of Opening with the Coupon Code UNLOCK
On The Tabletop
Week in Gaming
Drac Week
Ranger Lvl 13 With Pineleaf
Mists Of Ravenloft
The Light of the Land
Wrath of the Earth
Ravens' Bane
Sunrise
Video Games
7 Days To Die
We started over with a new world new rules.
You started out alone, if you found somewhere you can add as an ally and talk them to on skype, you were on a team.. We all found each other but Rent. We are allowing 2 deaths a play session if you die more than that, you out of the session. But you can come back next play session, we are getting ready for our 1rst 7-day horde.
Pathfinder Kingmaker
(Early Pre Alpha Press Build)
Look for a first look video coming soon.
Tabletop
Legendary Buffy The Vampire Slayer
Mansions Of Madness Second Edition
Pineleaf Week
Human Druid 11 (with Drac)
Mists of Ravenloft
Aasimar Favored Soul 4
Marketplace
Stand Your Ground – Managed to do some healing but skills need improving
Again upgraded my staff at the brokers
Ran this right after the patch
Requirements are now to defeat the thugs and find the family members
Escorting each out is now an optional objective
Managed to save all four anyway
Halfling Paladin 11 (Youtube Series)
Mists of Ravenloft
Sands of Menechtarun
Minecraft
Finished the water temple
Tabletop
One Deck Dungeon: Forest of Shadows – Torn to shreds on the second floor
Deep Space D-6 – One of the nastiest plays I recall having – Ouch
Onirim – Base Game, easy victory
Aeon's End: War Eternal – Barely managed to defeat the Umber Titan
Aeon's End (base game) – Lost against Rageborne
Started solo challenge for Aeon's End. This is to go through all the bosses from the original game using a single character. Lostfirst
Donations
We currently have 19 supporters on Patreon. If you would like help support DDO Players, simply go to the donation page where you can support The Players Alliance on Patreon.   There you will find rewards including a mention on the podcast of your choice, or even guest for an episode on DDO Players News.
Feedback
iTunes Reviews
This week we did not receive any reviews but would love your support!
Featured Comments
This week we have no featured comments
Emails
This week we have no emails.
Contact Us
Email us!
podcast@ddoplayers.com
Follow us on Twitter!
The Players Alliance @PlayersAlly
DDO Players @DDOPlayers
Draculetta @Draculetta_72
Pineleaf @PineleafNeedles
Final Thoughts
The Players Alliance LIVE Shows
Mondays at 8:30 p.m. Eastern – DDO Players News
Saturdays at 8:30 p.m. Eastern – LOTRO Players News
Join Us For Our Live Shows! ddoplayers.com/live/