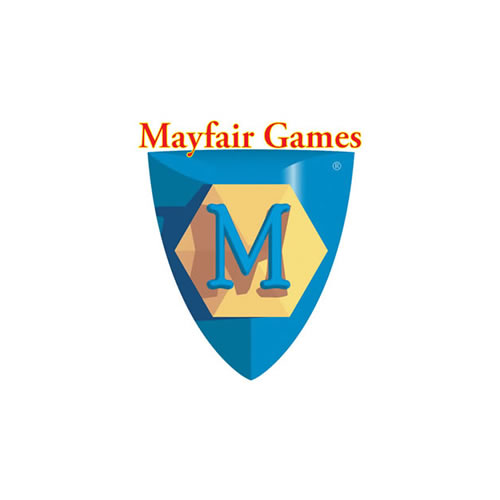 Mayfair Games have announced they are going to cease game publishing.
As of today, the management team at Mayfair Games, Inc. announces we will wind down game publishing. After 36 years, this was not an easy decision or one we took lightly, but it was necessary. Once we had come to this conclusion, we knew we had to find a good home for our games which is when we reached out to Asmodee.

We are pleased to announce that we have sold our games to Asmodee North America, who have acquired all the assets of Mayfair Games, Inc. This acquisition includes the product line for both Mayfair Games, Inc and Lookout Games, GmbH.

Moving forward, Mayfair product will continue to be available through previously established distribution channels including Alliance Game Distributors for all sales in the USA to the hobby market and with Esdevium Games now Asmodee UK for the UK market.
Lookout GmbH is known for the Agricola series of board games, designed by Uwe Rosenberg, as well as his Caverna: The Cave Farmers and Le Havre. Lookout is also the publisher of Isle of Skye which won the 2016 Kennerspiel des Jahres.
Lookout will remain an independent studio, with ASS Alternburger GmbH continuing to handle German language distribution.