It's been awhile ago that we told you some sailor moon games were coming, one of those is now available for pre-order.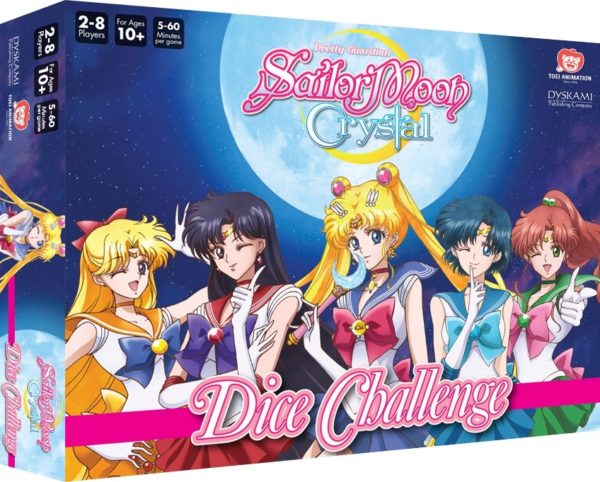 Dyskami Publishing Company announced today that it now accepting website pre-orders for its upcoming tabletop game, Sailor Moon Crystal Dice Challenge. Dyskami previously disclosed that it had entered into a North American licensing arrangement with Toei Animation Inc. to design and distribute a diverse line of dice games and board games based on the popular Japanese animation series, Sailor Moon Crystal, and Dice Challenge is Dyskami's first release in the line. Sailor Moon Crystal Dice Challenge is scheduled to ship and release in May 2018.
"We greatly appreciate the patience our supporters have shown us as we prepared Sailor Moon Crystal Dice Challenge for production, and we are excited to offer Sailor Moon Crystal fans the opportunity to reserve copies of this amazing game. To show our thanks, we are giving customers who pre-order the game several exclusive bonus gifts, including a Sailor Pluto promo character card, a beautiful promo poster featuring the iconic Pretty Guardians, and early VIP shipping access to the game. It's a great time to be a gamer and Sailor Moon Crystal fan, and we look forward to bringing this dynamic dice battle tabletop game to market." Dyskami Publishing Company President, Mark MacKinnon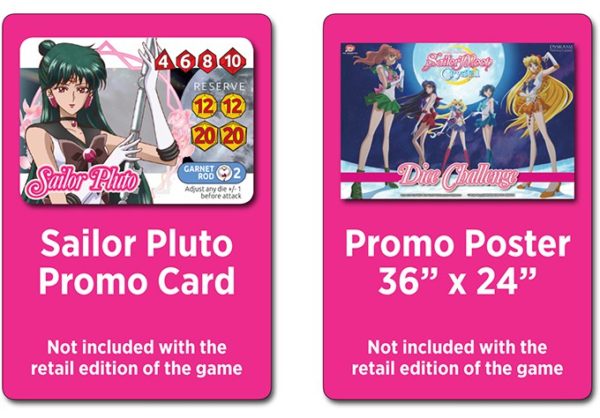 Just head over HERE to place your pre-order BEFORE March 9th.