We are down the Queaterfinals and the Final 8!
DDO is facing off agianst EVE this round.
As of this posting it's not looking good for DDO at all Eve has a BIG lead going on!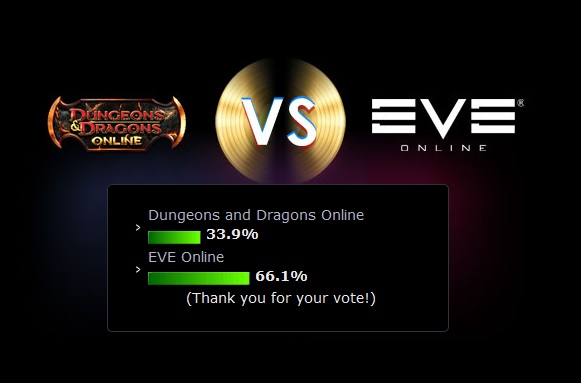 Head over to MMORPG and cast your vote today! Voting ends Friday Dec 19th at 11PM EST!