Listen And Download Link
Podcast: Play in new window | Download (46.6MB)
We are joined by DDO Central, We talk about Update 27 and the proposed experience changes. DDO Central talks about the vibrant blogging community and how you can get started. Outside of DDO, We talk about the new Titansgrave episode, And Baldur's Gate is getting an expansion.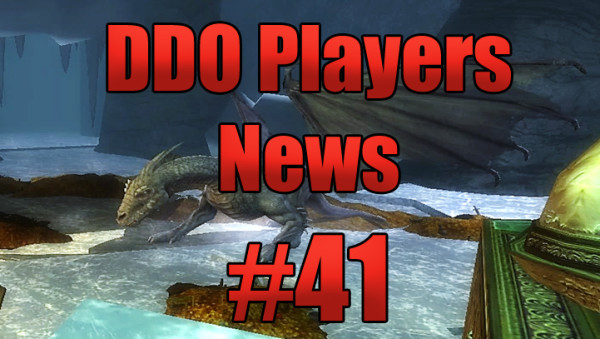 Game News
Update 27: Trials of the Archons Is On Lamannia
Update 27: Trials of the Archons Release Notes
Q3 2015 DDO Quarterly Wallpapers

Store Sales
Free Sample Of The Week July 10th – 16th
+25% Crafting Success Booster x25 Use Coupon Code CRFT8 1/Account
20 % OFF
Slayer Count Boosts
Shared Bank, Platinum Vault, Bag Deposit Box, & Upgrades
Jewels of Fortune
Summer Sails Event Specials for: July 10th – 16th
35 % OFF
75 % OFF
All Omnispell Dust and Stones
50 % OFF
50 % OFF
Greater Tome of Heroic Learning
DDO Players News
DDO Players Poll – What Is Your Favorite Class To Play?
Dougglen Dower
I like splashing a bit o' Artificer in every build I make, and pure melee Arties are a (lightning) blast!
Geoff Hanna (From DDO Gamer)
I like some better than others but still, no clear favorite. It depends so much on how I kit them out and what play style I develop for the character.
DDO Players Screen Shot Of The Week #24
News Beyond DDO
Titansgrave Episode 5 – Staff of Forlorn Hope
1rst Edition Players Handbook Comes To DnDClassics
Baldur's Gate Siege of Dragonspear expansion
DDO Central Talks About The DDO Blogging Community
Week in DDO
Drac Week
Warlock Lvl 7 (Reached)  *Hit 200 Favor*
House Deneith *All in Elite*
The Depths of Despair
The Depths of Darkness
The Depths of Discord
The Depths of Doom
Marketplace
Red Fens
The Last Stand *On Elite*
Rogue LVL 14
Temple Of Elemental Evil Hard
Finished Part 1 and Part 2
Part 1 No Drops. Part 2 No drops, Got Owned at Boss.
Crystal Cove With Shaba Jade And Mythery Upgraded my Spy Glass to lvl 20
Ranger/Rogue LVL 14 (With Pineleaf)
Gianthold: The Maze of Madness
Was a guest on  DDOCast  #389 With Lessah, Talked about Convention Survival, and Update 27: Trials of the Archons
Pineleaf Week
On Artificer 14 with Drac
Gianthold: The Maze of Madness (reached level 14)
Warlock (Video Series)
House Dennith
The Depths of Despair
The Depths of Darkness
The Depths of Discord
The Depths of Doom
Monk (PD) – Level 4-5
Sharn Syndicate
The Steam Tunnels
The Sacred Helm
The Cloven-jaw Scourge: Blockade (Tried to see if avoiding the four gets an optional)
The Cloven-jaw Scourge: Caverns of Shaagh (Reached level 5)
Halls of Shan-to-Kor
Favored Soul (PD) – Level 1-3
Korthos Village
The Grotto
Heyton's Rest
The Cannith Crystal
The Storehouse's Secret
The Collaborator
Korthos Island
Necromancer's Doom
Stopping the Sahuagin (Hard)
Sacrifices
Redemption
Misery's Peak (Reached level 3)
Harbor
I am testing running the game with floaty names off. This is the first time I had a good look at the icons above the heads of the trainers.
Temple of Elemental Evil Board Game
Siege of Red Larch
DDO Central Week
Crystal Cove
Help Guildes Run Some Low Level Quests
Donations
To help support DDO Players, simply go to the donation page where you can support The Players Alliance on Patreon.  There you will find rewards including a mention on DDO Players News Or Even be able to guest host with us!
Feedback
iTunes Reviews
This week we did not receive any reviews but would love your support!
Featured Comments
Vince Whirlwind Left A Comment On 1st Edition Player's Handbook Comes To DnDClassics
I have my first edition copy of the Player's Handbook, but it's about the 5th printing of it, with the 1983 cover art on it.
Emails
Zum Wrote Us An Email This Week
Hi Draculetta & Pineleaf,
I'm wondering which server to choose?
I've been playing Lotro for almost 3 years and back before I made my final decision to play Lotro I considered DDO. I chatted with an awesome person at Turbine phone customer support and helped me link DDO to my account I use Lotro with. Now, I know what some are thinking but the man at phone customer support was very helpful and informed me that what I was trying to do could only be accomplished by going through phone support. I have downloaded the game & looked at the server list. While it is a vastly smaller list than Lotro I know this decision needs to be made correctly. Any advice you can give me will be helpful.
FYI–I will not be leaving Lotro just adding to my game experience.
Thanks,
Zum
Contact Us
Email us!
podcast@ddoplayers.com
Follow us on Twitter!
The Players Alliance @PlayersAlly
DDO Players @DDOPlayers
Draculetta @Draculetta_72
Pineleaf @PineleafNeedles
Follow Our Guest DDO Central @ddocentral
Final Thoughts
The Players Alliance LIVE Shows
Mondays at 8:30 p.m. Eastern – DDO Players News
Thursdays at 6:30 p.m. Eastern – Guild Wars Players News
Saturdays at 8:30 p.m. Eastern – LOTRO Players News
Join Us For Our Live Shows! ddoplayers.com/live/