The war of currents rages on, with Tesla Vs Edison!!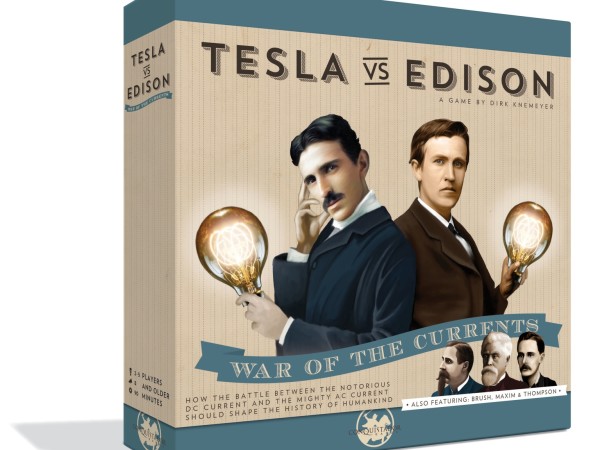 Tesla vs. Edison lovingly presents the War of Currents theme. In running your electric company you are both a starry-eyed inventor and a ruthless businessman. You feel pride in bringing electricity to the masses and developing miraculous new technologies, even as you file patents, engage in a propaganda war, and roll up your sleeves in the stock market. Balancing both sides of an inventor's enterprise is required to achieve your victory.
This was very popular on kickstarter, and will be aviable to everyone soon.
I had a chance to play it at Gen Con, and it was very fun! Many of you know how big of a fan of Nikola Tesla that I am anyway, so this has been on radar for sometime now. Was exicted to see that they had a pretty big booth, and was showing off the game.
By Sunday it was sold out!
Drac had a chance to chat with one of the designers for a quick over view of the game.
*Make sure to change the settings to 720p on the video! For some reason YT is sitting it at a VERY low res. auto*