Obsidian has announced that it will launch Pathfinder Adventures, an online card game based on Paizo's Pathfinder Adventure Card Game, as a free-to-play for iPads and Android tablets on March 29.  Additional platforms are planned.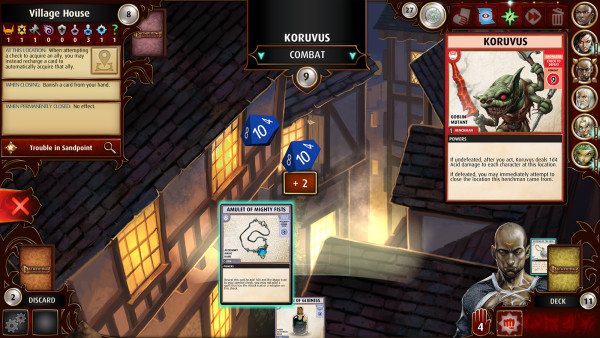 The initial release will be as a single-player or pass-and-play game, with online multiplayer functionality to be added in the coming months.  The first content available for free download is a tutorial and an adventurer, Perils of the Lost Coast, with additional adventure decks available for purchase, and more to be added on an ongoing basis.
Pathfinder Adventures invites players to build a party of iconic Pathfinder heroes as they tackle the Rise of the Runelords Adventure Path. Each hero draws from their own unique deck of cards representing their powers and abilities using them to overcome obstacles, slay monsters and ultimately defeat the sinister villains of each adventure. Success depends on matching the right champion to the right challenge, pairing your party members' powers together, and playing your cards wisely.
CEO Feargus Urquhart says
"Obsidian has a history of working with deep, richly-textured fantasy worlds, from Star Wars to Fallout. We're thrilled to play in Paizo's sandbox and adapt it for both the fan of the tabletop game and a brand new audience of digital gamers,"
And
"It's fitting that we will start with the first Pathfinder adventure ever written, the classic and well-loved Rise of the Runelords."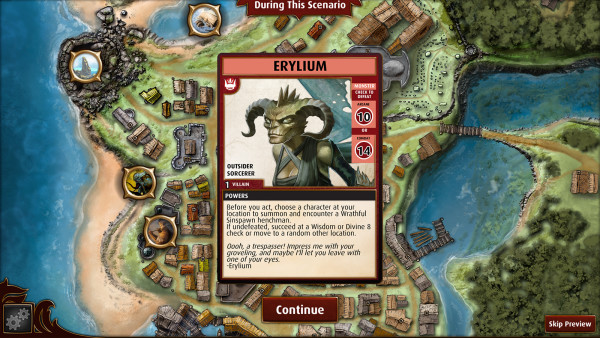 More info can be found over that the official site